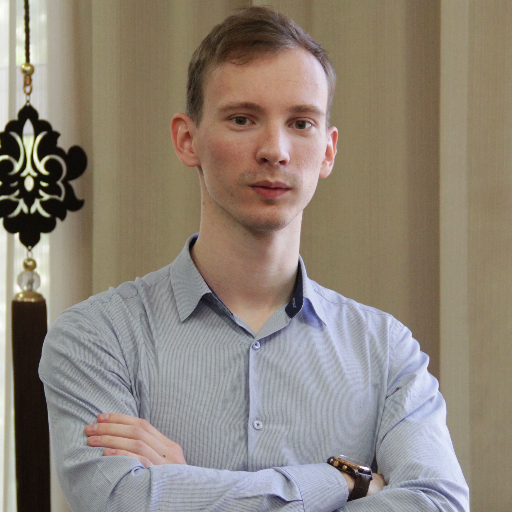 Aleksei
Russian Federation
Experience verified, interview conducted
Hey! I will gladly become your mentor for the Stipendium Hungaricum grant, education in Hungary, Germany, Slovakia, passing IELTS and moving to Europe! While I was studying for a bachelor's degree in Russia, I spent 3 semesters abroad, won a Baden-Wurttemberg Stipendium of 850 euros per month in Germany, won a Stipendium Hungaricum grant, was twice invited to dinner at the British Embassy, ​​won an internship at the University of Glasgow. Besides, I am a winner summer campus of RANEPA 2019 and R...Show moreUKSEF 2018, I even can be googled quite easily. Now I live, work and study in fabulous Budapest! I always did all this only myself, submitted documents and wrote motivation letters/resumes. I prepared myself for IELTS and passed it at 7.5 the first time. All these achievements were necessary for me to move to Europe without connections, huge funds and help from my parents. As I said, I am currently living in Budapest and studying on the Business Development program with a full scholarship from the Hungarian government. I work as a mentor for Tempus. I even learned a little Hungarian! I have an incredible experience of studying in different countries and participating/organizing international summer schools, forums, conferences. I also worked as an international coordinator at RANEPA. I really have a lot of things that I want to tell you - about studying, life abroad, opportunities, preparations. I also went through a lot of paperwork processes in different countries, so I can give advice on moving to Europe
Book a service package
If you're having trouble choosing an adviser,
fill in the short form
and a platform manager will find the right adviser for you!
The language spoken by the adviser:
English, Russian, German
Education:
Hungary: Obuda University, 2020 - 2022, Business Development, Master; Germany: Hochschule fur Verwaltung Ludwigsburg, 2019 - 2019, Public Administration, Certificate; United Kingdom: University of Glasgow, 2019 - 2019, Economic Development, Non Degree; Slovakia: University of Economics in Bratislava, 2018 - 2018, Intercultural Communication, Certificate; Hungary: National University of Public Service, 2017 - 2017, Public Administration, Certificate; Russian Federation: RANEPA, 2016 - 2020, International Relations, Bachelor;
Certificates:
IELTS 7.5, Goethe B1
The greatest achievement:
Won Stipendium Hungaricum Won Baden-Wurttemberg Stipendium Studied 3 semesters in the EU Won an internship at Glasgow University
Consultation language:
English, Russian
Consultation questions:
Bachelor's program abroad, Master's program abroad, Exchange programs, Funding for studying abroad (scholarships, grants, discounts), International exams (IELTS, TOEFL, SAT/ACT, GMAT/GRE...), Volunteering, Summer schools, Internships, Life abroad, Further work on client's enrolment
Fields of study for consultation:
Business Development, Public Administration, Economic Development, Intercultural Communication, International Relations
Consultation country:
Hungary, Germany, Slovakia
Service packages

Basic
Feedback on the student's questionnaire.
1 Consultation.
Admission Guide.
Assessment of Admission Chances.