Law degree is the only way to pursue a career in legal sector, as well as one of the most popular way to get into politics. Former law students are n...
Law degree is the only way to pursue a career in legal sector, as well as one of the most popular way to get into politics. Former law students are numerous in government, international organization and private firms: graduates' ability to choose between various career paths is one of the most serious advantages of law degree. The academic career is also available: students may choose to start a PhD program (Doctor of Laws or Doctor of Juridical Science).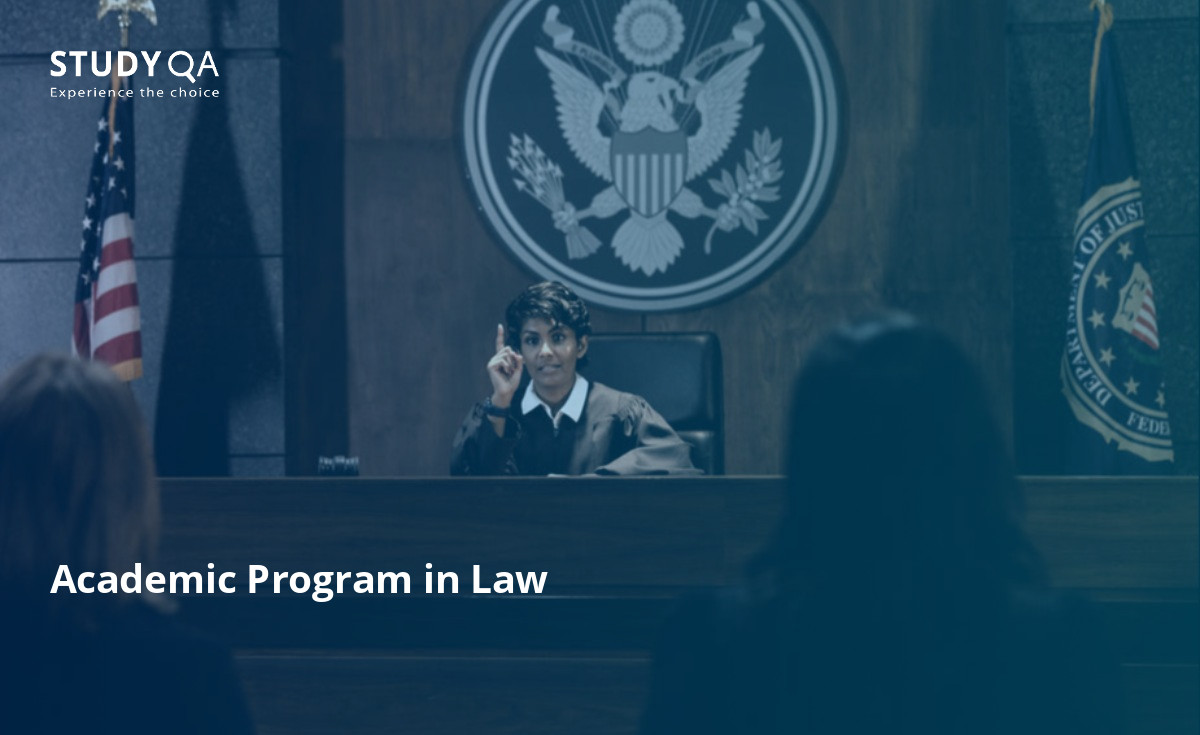 Curriculum
Legal system and requirements for lawyer's education may differ significantly across countries. For instance, in the United States Bachelor's programs in law are not very widespread and aspiring lawyers have to study at the Law School after undergraduate degree in any subject. The same rules exist in Japan, Canada, Australia and Hong Kong. Advanced degree in Law, Juris Doctor (JD), usually requires three years of studying, and are compulsory for those who want to practice law in these countries. In other regions it's possible to obtain an undergraduate degree (LLB, BA or BSc in Law). Master's degree (LLM) will usually require one year of study and will be focused on a specific area of study (such as tax law). In countries where both LLB and BA in Law programs exist the former are typically more focused, while the later allow to choose subjects in different areas (e.g. Humanities or Social Sciences). Most of LLM and other graduate programs in Law require applicant to pass an LSAT test. Various specializations provide an opportunity to choose between different areas of law: potential students, depending on their career aspirations, may get a degree in criminal or law, intellectual property law or choose a regional focus, such as EU or US law, or even focus on Islamic law.
Career Opportunities
Between 2019 and 2029, the BLS predicts a 4 percent increase in legal employment nationwide, which translates to 32,300 new positions. Litigation, healthcare, bankruptcy, restructuring, and insolvency, contracts, and labor and employment are five of the most sought-after practice areas. The demand for knowledgeable legal professionals in the fields of commercial litigation and medical malpractice is rising as a result of a rise in court cases. Following the epidemic, litigation is growing in importance as a practice area. Employing attorneys to manage litigation, insurance defense, payment disputes, compliance, and patient privacy is becoming more common among insurance companies, hospitals, medication makers, and other healthcare providers. Businesses require legal counsel to analyze contracts, renegotiate terms, and lower risk to the company. The pandemic and financial institutions' move away from the London Interbank Offered Rate, which necessitates contract revision, are both contributing factors to this surge. For problems with unlawful terminations, employee health, safety, and privacy, office reentry after the epidemic, and other difficulties, businesses are engaging labor and employment lawyers.
Show more
Hide
Levels Search
Countries Search
Languages Search
Study mode Search
Study type Search