Management is a popular program of study at the university, especially for international students. This can provide a versatile education, which can...
Management is a popular program of study at the university, especially for international students. This can provide a versatile education, which can lead to a number of career opportunities after graduation. Management may have a lot in common with other programs, such as business administration, but focuses on organizing and managing people and operations. Management focuses on working with people and teams to achieve organizational goals. Management students master important analytical, communication and influence skills to motivate others.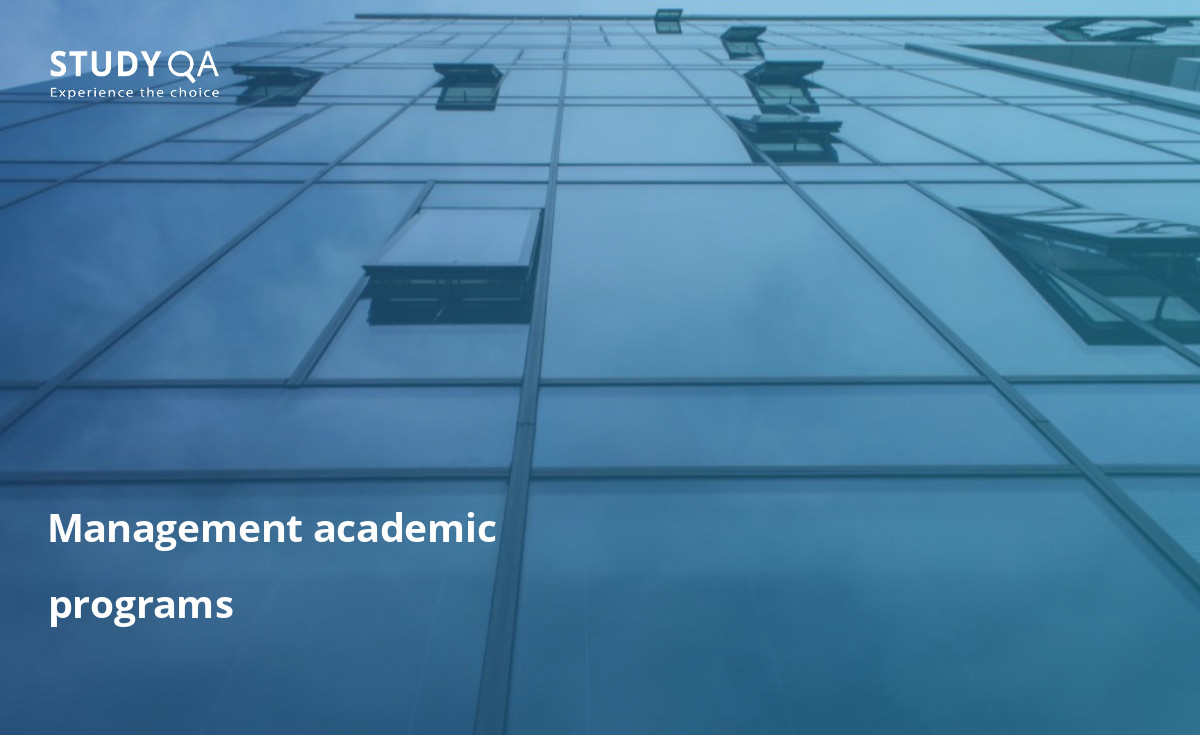 There are several reasons that explain the popularity of management:
The National Association of Colleges and Employers consistently ranks management specialties among the highest-paid graduates of business schools at the undergraduate level;

Management majors are excellent candidates for admission to graduate school and professional training;

Strong written and oral communication, critical thinking, leadership and time management are valuable skills in any career.
Management programs are offered at universities and business schools around the world, so students will have many options to choose from. Think carefully about where to study, including which direction can offer the best career opportunities after graduation. Studying business management abroad will introduce students to various business practices, which can help their general understanding of the subject. It's also a great chance to meet new people, experience a whole new culture, and improve your language skills. The content and structure of management programs will vary depending on the university, but there are some core areas that you can expect to see in any course:
Managing organizations;

Business accounting;

Marketing;

Managing people;

Supply chain and Operations Management;

Entrepreneurship;

Human resource management;

International business issues;

Business lawn;

Management strategy.
Theories of organization and management — sets of tools for understanding and interpreting new and existing phenomena derived from data observation— can give an advantage even to well-educated managers.Management scientists working at the intersection of various fields and possessing enormous power and responsibility for the formation of future business leaders should not hesitate to play the role of public intellectuals, challenging the orthodoxy of management, but also going beyond management issues. With the help of management scientists acting as public intellectuals, business schools can fully play their social role — and, finally, deservedly be recognized as valuable to society.
Students will learn how to:
Motivate and lead individuals and groups of people;

Plan effective structures for organizations and projects;

Analyze and solve problems;

Develop or improve systems;

Communicate well with written and spoken word;

Use technology in management;

Make ethical decisions;

Keep a global perspective.
Management specialties are not required, but it is recommended to complete an internship in order to apply the acquired knowledge in practice, working in a professional environment. The internship can be completed in the junior or senior year during a regular semester, summer or January inter-sessional session. The Assistant Director of Internships provides specialized support to facilitate the receipt and completion of internships. The Career Development Center often lists internship opportunities, but students can also take advantage of them on their own.
Show more
Hide
Levels Search
Countries Search
Languages Search
Study mode Search
Study type Search