The term applied science refers to using scientific knowledge for practical applications, such as a new invention based on an existing tool. Studying...
The term applied science refers to using scientific knowledge for practical applications, such as a new invention based on an existing tool. Studying applied science is beneficial as the discoveries made may improve our daily lives, including health care and technology. If you want to study one of the applied sciences, you can start by learning what your options are.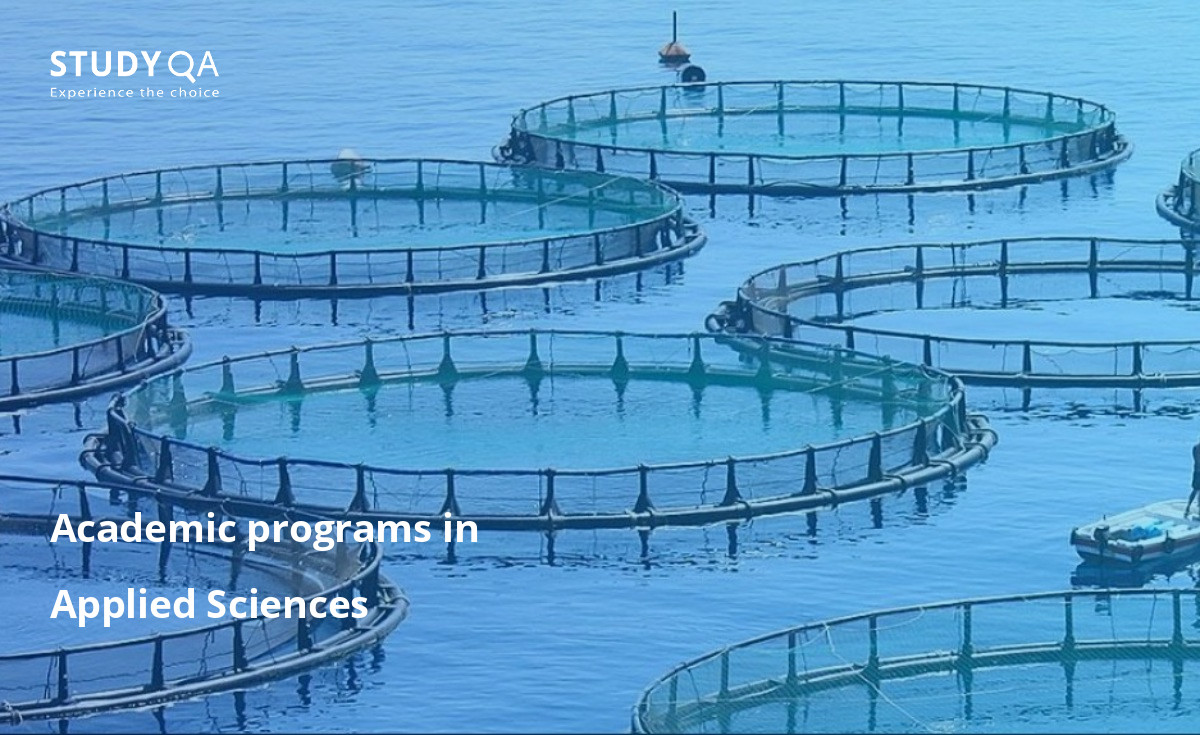 What is an educational program in Applied Sciences?
Applied science is a discipline that is used to apply existing scientific knowledge to develop more practical applications, for example: technology or inventions. In natural science, basic science (or pure science) is used to develop information to explain phenomena in the natural world. This information is then put to use for practical endeavors through applied science. Applied science is generally engineering, which develops technology, although there might be dialogue between basic science and applied science (research and development).
Associate Degree in Applied Science — Two Year Duration
Associate in applied science degree programs offer both technical and practical teachings in a variety of fields, and are designed to prepare students for entry-level careers. This type of degree is for someone who prefers to get into a specialized type of job as soon as possible.
Examples of courses in an applied science degree program are: introductory information systems, digital data communications, physics and technology, mechanical and electrical equipment, medical terminology, and hospital maintenance and sanitation.
Bachelor's Degree in Applied Science — Four Year Duration
Those who have an associate degree in an applied science are prepared to immediately enter the workforce. However, some students may wish to continue their education by pursuing a bachelor's degree (a bachelor's degree is necessary if seeking a career in management).
Each university or college has its own list of majors associated with a bachelor of applied science degree. Before taking classes that apply directly to your technical field, however, you will need to complete prerequisite courses in science, math, or other coursework that applies to your specific major. Once these are complete, you can take classes in your field of choice.
Students can specialize in many fields, such as:
Professional programs are available for students with different interests and professional backgrounds: existing programs include Master's in Education, Agriculture, Journalism and Mass Communication and even Military Science. The widest array of programs is available for those who want to study Economics, Business or Management. Some professional programs may require several years of professional experience (usually no more than 5) in order to be admitted to the program. In this case your working experience would be more important for admission decision than your academic achievements. However, many universities accept students without professional experience: in this case students have to demonstrate their academic abilities as well as to provide a clear motivation to study this particular subject.
In general, professional programs is the best choice for those who already know the sphere of his or her future career. While these degrees may be not very flexible, they almost guarantee a fresh start for your career not only because of relevant knowledge, but also as a result of incredible networking opportunities.
Applied Physics

Applied Mathematics

Architectural Science

General Engineering

Automotive Engineering

Biological Engineering

Biochemical Engineering

Chemical Engineering

Civil Engineering

Computer Science

Computer Engineering

Communication

Applied Physics & Electronic Engineering

Criminal Justice

Criminology

Electrical Engineering

Environmental Engineering

Engineering Science and Mechanics

Engineering Management

Engineering Science

Geological Engineering

Industrial Engineering

Information Management

Integrated Engineering

Information Systems

Management of Technology

Manufacturing Engineering

Mechanical Engineering

Mechatronics Engineering

Mining Engineering

Nanotechnology Engineering

Forensics

Astrophysics

Software Engineering

Sound Engineering

Systems Engineering

Business Management

Social Science

Business informatics
Master's Degree in Applied Science — Two Year Duration
While the master's in applied science (MAS/MASc) designation is not that popular in the United States (it is more common in Canada, Australia, and other Commonwealth nations), there are several American schools that offer MAS degrees in very specialized areas of study.
The main focus of an applied science master's program is understanding what the practical applications are of scientific research and theories. The following list shows some of the more common areas of focus for a master's in applied science:
Master of Science in Applied Analytics

Master of Science in Applied Behavioral Analysis

Master of Science in Applied Biological Sciences

Master of Science in Applied Communication

Master of Science in Applied Computing

Master of Science in Applied Economics

Master of Science in Applied Food Science

Master of Science in Applied Mathematics

Master of Science in Applied Physics

Master of Science in Applied Statistics

Master of Science in Applied Urban Science and Informatics
Show more
Hide
Levels Search
Countries Search
Languages Search
Study mode Search
Study type Search