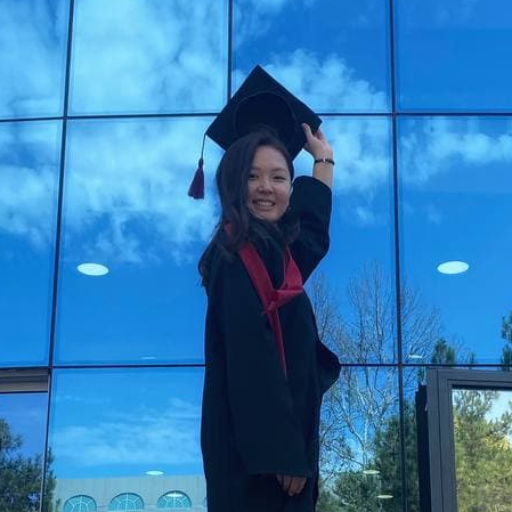 Dinara
Uzbekistan
Experience verified, interview conducted
Konnichiwa! My name is Dinara and I can be your mentor for getting an education in mysterious and wonderful Japan. I will help you to find a program that suits your interests and available ways of financing it. I can share important information about sources of additional income for students and about adaptation in the land of the rising Sun! I completed my Bachelor's degree in Japanese philology in Tashkent in 2021. In my third year of study I passed the JLPT exam at the N2 level on my own and...Show more won a scholarship from the MEXT for a one-year exchange program at TUFS! Inspired by this experience, I decided to apply for a master's degree in Japan. I handled the collection of documents, got IELTS 8 and applied for several programs. As a result, I have received an invitation from two prestigious universities with a scholarship covering all expenses for the period of study. At the present time I am preparing to go to Tokyo and start my master's degree. I want to share my experience and knowledge about student life in Japan, strategies for successful admission to universities, preparing documents, tell and show that everything is possible with the right distribution of personal resources. I look forward to meeting you here and in Japan soon!
Book a service package
If you're having trouble choosing an adviser,
fill in the short form
and a platform manager will find the right adviser for you!
The language spoken by the adviser:
Japanese, English, Russian, Indonesian, Uzbek, Kazakh
Education:
Uzbekistan: , 2016 - 2021, Philology, Bachelor; Japan: , 2019 - 2020, Linguistics, Certificate; Japan: , 2021 - 2023, Peace and conflict studies, Master;
Certificates:
IELTS 8, JLPT ( Japanese Language Proficiency Test) N2 - 106
The greatest achievement:
1. I've won a scholarship for a one-year exchange program from the MEXT 2. I've received an invitation from two universities for a master's program with scholarships from Nippon Foundation and MEXT!
Consultation language:
English, Russian
Consultation questions:
Master's program abroad, Exchange programs, Funding for studying abroad (scholarships, grants, discounts), International exams (IELTS, TOEFL, SAT/ACT, GMAT/GRE...), Life abroad, Further work on client's enrolment
Fields of study for consultation:
Philology, Linguistics, Peace and conflict studies
Consultation country:
Japan
Testimonials