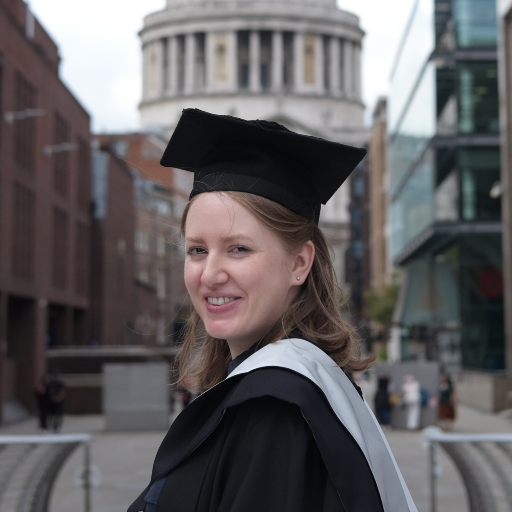 Irina
Russian Federation
Experience verified, interview conducted
Hello! If you are looking for a master's programme in the field of sustainable development and energy transition in the UK, I can be your mentor! My background is in economic research with a specialisation in the oil and gas industry. As the global energy industry is changing, I decided to learn more about climate change, the environment, and the energy transition. After my application campaign, I received unconditional offers from UCL, LSE and the University of Sussex. We will discuss the crite...Show moreria I used to help you to choose a university that will meet your needs and will help you to reach the next level in your career. I will share some tips which helped me to successfully pass the interview and receive a prestigious Chevening Scholarship! In 2020, I graduated from UCL with a master's degree in Economics and Policy of Energy and the Environment with distinction. After graduation, I joined the Oil and Gas Climate Initiative as a Strategy and Policy team intern, worked as a postgraduate teaching assistant at the Bartlett School of Energy, Environment and Resources and became a mentor for the Oxford School of Climate Change. Now I can share with you how to find an internship and gain work experience in the UK. And of course, we can discuss life in the UK and a typical student's day at a British university
Book a service package
If you're having trouble choosing an adviser,
fill in the short form
and a platform manager will find the right adviser for you!
The language spoken by the adviser:
English, Russian
Education:
United Kingdom: University College London, 2019 - 2020, Environmental Economics, Master;
The greatest achievement:
I received a Chevening Scholarship, a Master's Degree from University College London with Distinction and completed a six-month internship at the London office of an international company
Consultation language:
English, Russian
Consultation questions:
Master's program abroad, Funding for studying abroad (scholarships, grants, discounts), Internships, Life abroad
Fields of study for consultation:
Environmental Economics
Consultation country:
United Kingdom
Testimonials


It was a brilliant consultation, I got the answers with all needed detailes.
Ирина - очень приятный в общении человек. За время консультации она ответила на все мои вопросы и ра...Show moreссказала много полезных фактов, о которых я не слышала ранее. Она также отправила мне необходимые материалы для подготовки и дала ценные советы. Благодаря ней, вселилась уверенность что не стоит переживать, нужно следовать её советам и тогда можно добиться своих целей.
Service packages

Basic
Feedback on the student's questionnaire.
1 Consultation.
Admission Guide.
Assessment of Admission Chances.