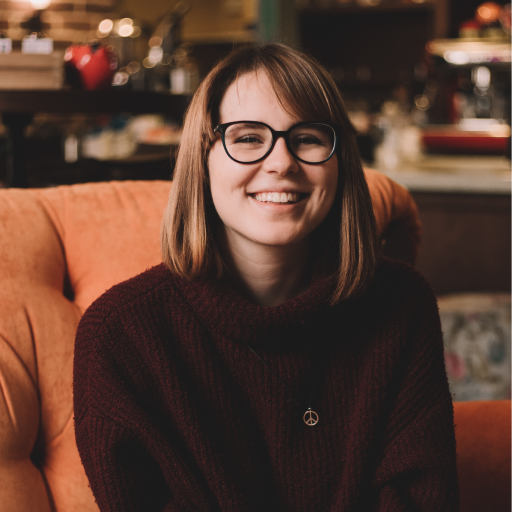 Maria
Russian Federation
Experience verified, interview conducted
Hey! I will be your educational mentor and help you move to Austria! I will help you find a suitable bachelor, master, postgraduate or exchange program, find comfortable accommodation and help you apply for a residence permit and move to Austria. I completed my bachelor degree in Russia at the RANEPA in 2019 and in 2020 entered MSc Media and Convergence Management program at the University of Klagenfurt in Austria. By this time, I had already won educational grants in Latvia and Germany, and whi...Show morele studying in Austria I received a scholarship of 5,000 euros for an exchange program in the UK. I went through the whole process on my own and I know about the nuances while moving to Austria firsthand. In addition, I took IELTS twice with the last result of 8, for which I prepared on my own and know useful preparation resources that I used myself. I traveled a lot across Europe and lived in Austria for some time to make sure that Austria is the country I want to move to, so I will gladly introduce you to all the intricacies of life in this country - mentality, culture and life hacks! A year has already passed since I moved to Austria and 3 years since I've started exploring and traveling around this country, so you will receive the most important and useful information about moving to the country of the Alps, Mozart and Schnitzels!
Book a service package
If you're having trouble choosing an adviser,
fill in the short form
and a platform manager will find the right adviser for you!
The language spoken by the adviser:
Russian, English, German, French, Ukrainian
Education:
Russian Federation: RANEPA, 2015 - 2019, Advertising, Bachelor; Austria: University of Klagenfurt, 2020 - 2022, Management, Master;
The greatest achievement:
1. Entered without entrance exams to one of the best universities in Austria 2. Won educational grants in Germany, Latvia and Great Britain
Consultation language:
Russian, English
Consultation questions:
Bachelor's program abroad, Master's program abroad, PhD program abroad, Exchange programs, Funding for studying abroad (scholarships, grants, discounts), International exams (IELTS, TOEFL, SAT/ACT, GMAT/GRE...), Volunteering, Internships, Life abroad, Further work on client's enrolment, Summer schools, Choosing a country, Erasmus Mundus, Working abroad
Fields of study for consultation:
Advertising, Management, Marketing, Economics, Business, Business Administration, Business Analytics, Business Communication, Communications, Intercultural Communication, Mass Communications, Visual Communication, History of Music, History, Accounting, Finance, Education, Health care, Treatment, Psychiatry and Mental Health, Medicine, Therapy, Physiology, Dentistry, Biology, Agriculture, Natural Sciences, Chemistry, Physics, Earth Sciences, Justice, Digital Journalism, Ecology, Design, Arts, Social Sciences, Engineering, Geology, Pharmacy, Linguistics, Foreign Languages, Geography, Law, Mathematics, Computer Science, Computer Systems Engineering, Cybersecurity (Computer Security), Engineering Management, Psychology, Mechanical Engineering, Mobile Software Engineering, Information Technologies (IT), Art History, Arts Management, Media Engineering, Fine Arts, Political Sciences, Literature, Philosophy, Visual Arts, Painting, Film Studies, Theatre Studies, Logic, Statistics, Artificial Intelligence and Machine Learning, Sociology, Gender Studies, Business Development, Business Economics, Business Management, International Business, International Relations, International Economics, International Finance, International Law, International Management, International Marketing, Criminal Law, Military Science, American Literature, Political Economy, Politics, Hospitality Management, Hotel Management, Tourism Management, Leadership, Management and Organisation, Cross Cultural Management, Financial Management, Project Management, Logistics, Public Policy, Tertiary Education, Primary Education, Professional Education, Secondary Education, Teaching, Pedagogy, Oil and Gas Science and Technology, Web Development, Surgery, Strategic Marketing, Sport Sciences, Cultural Studies, Cross Cultural Solutions, English Literature, Erasmus, Financial Economics, Literary Studies, Modern History, Petroleum Studies, Health, Languages, German Language, French Language, Hispanic Studies, Regional Studies, German Studies, East Asian Studies, East European Studies, English Studies, English Language, British Studies, Slavic Studies, Society, Digital Design, Game Design, Graphic Design, Public Relations, Media Studies, Innovation, Game Development, Middle East Studies, Journalism, Public Administration, Government, Banking
Consultation country:
Austria
Testimonials


Maria is a wonderful person who is a true professional in the field of migration and education in Eu...Show morerope. Our conversation was easy without any tension. Maria carefully analyzed my case, which was quite atypical. She shared her experience with passing entrance exams, obtaining a residence permit, searching for internships, etc. It seemed to me that she knew absolutely everything about it. In general, Maria charged me with her inexhaustible energy and motivated me to move forward in academic and career directions. I definitely recommend Maria as an expert on Austria. You won't regret consulting with her. Maria, thank you very much!
Хочу поблагодарить команду StudQA за возможность поработать с таким замечательным ментором, как Мари...Show moreя! Эта невероятной энергетики девушка тут же заразила своей страстью к австрийской культуре, разложив по полочкам все самые сложные вопросы. На консультации общение проходит максимально легко, непринужденно и, конечно, познавательно. Кажется, Мария знает об австрийском образовании, получении виз, поиске жилья в Австрии абсолютно все. На все вопросы всегда есть ответы. Очень благодарна за мотивацию и полезные лайфхаки.