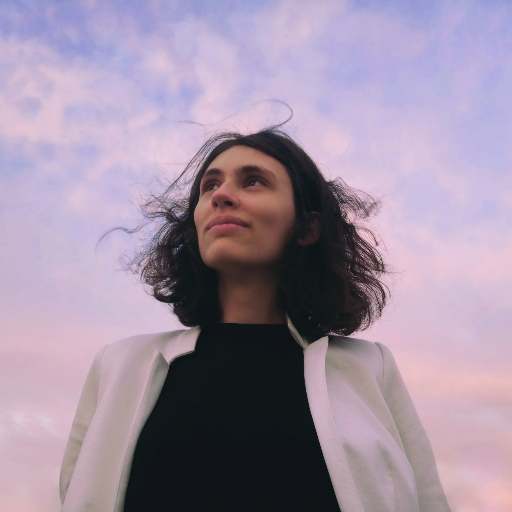 Tatiana
Russian Federation
Experience verified, interview conducted
Hi! I will be your mentor for education in Italy! I will help you to enter the university, find an internship/volunteering, and get settled in this blessed country of almost eternal sunshine and scholarships. I completed my bachelor's degree in Moscow in 2020, at the same time I studied in Milan during the first wave of the pandemic as the Erasmus exchange program student, after returning I decided to come back to Italy for a longer period, so I entered the master's program at the University of ...Show morePadua in Italy! I have always dealt with the collection of documents on my own, with the process of submitting documents, I passed TOEFL (96). I know all the subtleties of paperwork and admission to Italy, I can also advise on other opportunities related to Italy. I will tell you about the difference in life in Italy, about the secrets of the locals, I will help you build your strategy for entering Italian universities, preparing documents, passing the TOEFL. Italy has been waiting for you already!
Book a service package
If you're having trouble choosing an adviser,
fill in the short form
and a platform manager will find the right adviser for you!
The language spoken by the adviser:
Russian, English, Italian
Education:
Russian Federation: Государственный институт русского языка им. А.С. Пушкина, 2016 - 2020, Philology, Bachelor; Italy: University of Milan, 2020 - 2020, Language Sciences, Certificate; Italy: The University of Padua, 2021 - 2023, English Studies, Master;
Certificates:
TOEFL 96, TEFL - TESOL
The greatest achievement:
A graduate of Erasmus+ in Milan, in six months passed 12 exams in three languages, independently entered the master's program of the Universities of Pavia and Padua in Italy.
Consultation language:
Russian, English, Italian
Consultation questions:
Bachelor's program abroad, Master's program abroad, Exchange programs, Funding for studying abroad (scholarships, grants, discounts), International exams (IELTS, TOEFL, SAT/ACT, GMAT/GRE...), Volunteering, Internships, Life abroad, Further work on client's enrolment, Choosing a country, Erasmus Mundus
Fields of study for consultation:
Philology, Language Sciences, English Studies
Consultation country:
Italy, Germany, Netherlands
Testimonials


Everything went great! Tatiana explained everything in detail and put the information on the shelves...Show more. I think that most likely I will continue to work with her, but already at the "full support" tariff. Hide
Tanya is a very pleasant, comfortable and responsible mentor, always in contact! I am very grateful ...Show moreto Tanya for her help! Thanks to her, I entered the university) Hide
Hello! Tatiana is an excellent curator who helps and supports at all stages. She always answers any...Show more questions very quickly and finds a way out of any situation. I'm very comfortable with her!) Hide