Examples and Tips for Crafting a Strong Internship Cover Letter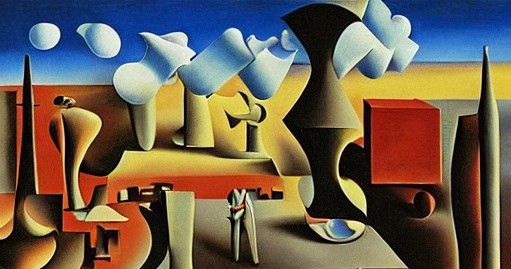 When applying for an internship, it is common to be asked to submit a cover letter in addition to your CV and references. A well-written cover letter can help you stand out from other applicants and make a good impression on potential employers. In this article, we will provide some essential aspects of an internship cover letter, general tips, and examples.
Why is an Internship Cover Letter Important?
Submitting an internship cover letter is an essential part of the application process. It shows potential employers that you are genuinely interested in the position and willing to put in extra effort to secure it. It also allows you to highlight your skills and attributes that make you the best candidate for the internship.
If you are applying for an internship, you are likely a recent graduate or still a student, and your level of work experience and education may be similar to other applicants. Therefore, potential employers will be looking at your cover letter, personal skills, and attributes more than your work experience, as these are where you will differ most from the competition.
How to Write an Internship Cover Letter
Your cover letter should detail the relevant experiences and skills that make you the best fit for the internship, in addition to your CV. It should also be persuasive and attention-grabbing, convincing the reader that you are the ideal candidate. Keep your paragraphs to about four sentences each, and avoid using colloquialisms or ambiguous language. When possible, find out the name of the person who will receive your cover letter and address it to them.
Here are some steps you can follow to write an effective internship cover letter:
Convey Your Interest in the Specific Internship
Start your cover letter by stating which internship (or role) you wish to apply for. This shows that you haven't simply sent out the same cover letter for multiple internships and confirms to the reader what you are applying for from the start.
Introduce Yourself and Your Relevant Education
Let the reader know who you are by explaining whether you are a student or recent graduate, which educational institution you are enrolled in or have graduated from, and any other relevant information. If you have completed any other internships, this is where you should detail them.
Detail Your Additional Skills
Highlight your language skills, technical skills, software competencies, and any soft skills you possess. This is your first opportunity to stand out.
Match Your Skills to the Internship's Requirements
Align your skills with the internship's specific requirements, such as the number of credits required, completed courses, or language proficiency. Detail how you meet any essential or additional requirements. Research the organization offering the internship and find out about their core values or other important information. Explain where your values and those of the organization overlap to show a genuine interest in both the position and the organization.
Talk About What You Wish to Gain from the Internship
Consider why you are applying for this particular internship and what you hope to gain from the experience. If the internship is unpaid, focus on gaining experience and exposure. Explain this in your cover letter and convey genuine enthusiasm.
Review Your Cover Letter for Readability
After writing your cover letter, review it to make sure that it reads easily, is free from grammatical and spelling errors, is well-organized, and includes everything you want to say. If possible, have someone with relevant experience read it and provide feedback.
Conclusion
Submitting a cover letter with your internship application is a crucial part of the process. It can help you stand out from the competition and make a good impression on potential employers. By following these steps and crafting a persuasive and attention-grabbing cover letter, you can increase your chances of landing your desired internship.
Examples of Internship Cover Letters
In this section, we offer two internship cover letter examples. The first example is for a student who is currently enrolled and looking to complete an internship over the summer. The second example is for a recent graduate who is exploring their options:
Sample Cover Letter for an Enrolled Student
Here is a sample cover letter for a currently enrolled student:
Dear Mr. Luce,
I am excited to apply for the accounting internship program at Manchester Banking Group. Dr. Georgiadis, my international finance professor, recommended your program to me and I believe I am a great fit for the role.
Currently in my second year of university, I am studying accounting and would greatly benefit from this internship. Throughout the past two years, I have completed various courses such as microeconomics, financial reporting, quantitative methods for accounting and auditing, and professional accounting practices.
Additionally, I have met the requirements for the internship by completing courses in investment analysis, financial statement analysis, and principles of taxation. I am a team player with excellent communication skills and am able to learn quickly. Last summer, I volunteered for a local charity, where I contributed to their door-to-door campaign and completed administrative tasks efficiently.
As I approach my final year, I have developed a keen interest in financial analysis and believe that your internship program would provide me with valuable insights. I am considering a career in financial accounting within the banking sector, and this opportunity would help me explore this idea further.
Thank you for considering my application. I look forward to hearing from you.
Sincerely,
Jonathan Hill
Sample cover letter penned by a recent graduate
Here is a sample cover letter written by a recent graduate:
Dear Ms Thomas,
I am writing to express my interest in the journalism internship at the Moscow Times which I found on StudyQA website. I recently graduated with first-class honours in journalism, and I am excited to explore the field further. My coursework includes documentary practice, critical investigation, public service journalism, ethics, and media law. I also regularly contributed to the student newsletter at my university.
In addition to my studies, I completed a summer internship in France last year to improve my French language skills. I worked for a local newspaper in Saint-Girons, where I honed my interviewing techniques.
I possess excellent attention to detail, strong communication and organizational skills. I appreciate your newspaper's emphasis on political neutrality, and I am eager to contribute to maintaining this quality in my work.
Thank you for considering my application, and I look forward to hearing from you.
Best regards,
Peggy Hollinger