The Bachelor's degree in Public Relations in Fashion is intended for students interested in high fashion and public relations, which in combination l...
The Bachelor's degree in Public Relations in Fashion is intended for students interested in high fashion and public relations, which in combination lead to the promotion of a fashion brand or trademarks through various creative marketing means. There are many opportunities for this kind of program both at the national and international levels.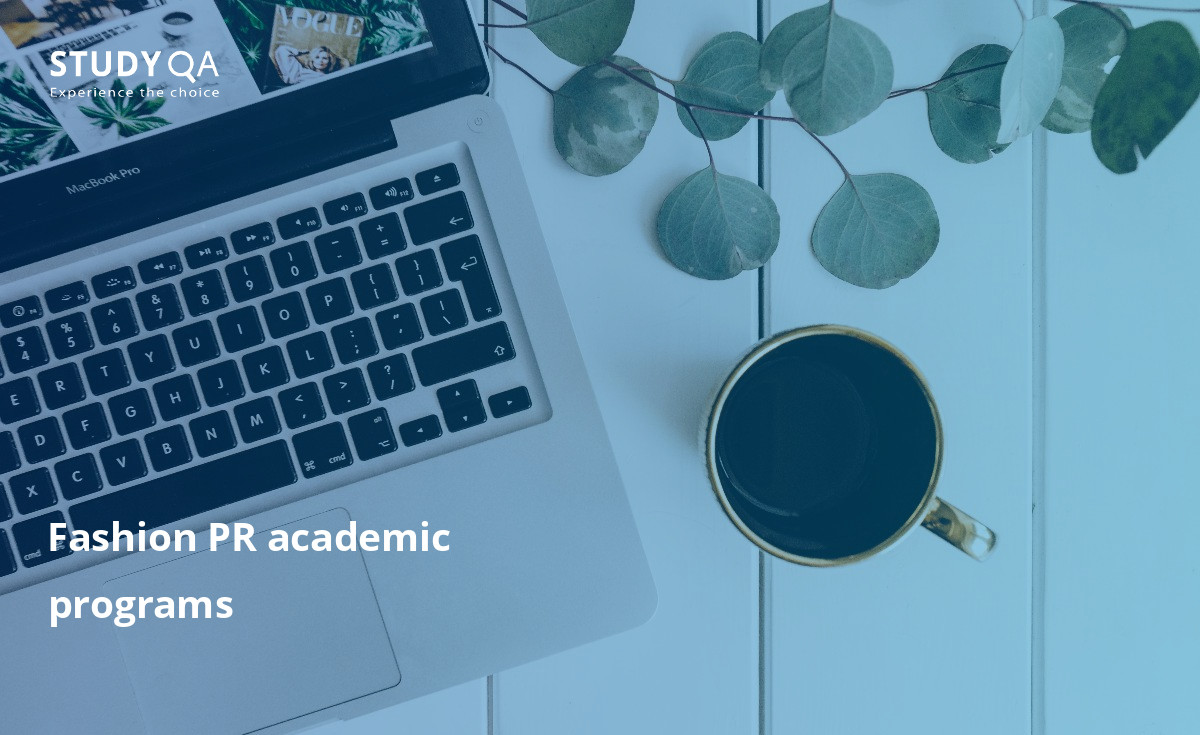 The programs combine practical coursework in fashion merchandising and marketing with practical internships in the industry. Typical first-year courses in this program include an introduction to PR and media in the fashion industry, an introduction to design and culture, and digital communication in fashion illustration. Courses for high school students may include stylistics, branding and creative marketing. The program often culminates in a series of highly individualized projects, internships, and portfolio development.
The main thing about the program
The cost of this program varies depending on the institution and location, and training usually takes three to four years. It is important for prospective students to study the school thoroughly to make sure that the proposed program meets their goals. Many students choose a bachelor's degree in Fashion PR primarily because they want to work in a creative and dynamic field. Having this degree provides a solid foundation for the principles of the industry and allows you to move into the fashion world, which is notoriously difficult to penetrate.
Graduates of the Bachelor's degree in Public Relations in Fashion received jobs in fashion journalism, procurement, retail management and fashion marketing. Fashion houses highly appreciate this type of diploma. In the fashion design industry, there are many positions that a student can take with this degree under his belt, primarily a public relations manager or a marketing manager. You will be engaged in the promotion of a designer, a design house or a brand.
Classes can be conducted both full-time and part-time while obtaining this degree. If you are considering part-time work, then online courses may be a good option. With the exception of internships, many universities offer most of their classes as part of a distance learning module. To find the right school for you, find your program below and contact the admissions office of your chosen school directly by filling out the request form.
You will receive materials through lectures, seminars and workshops, which are structured in such a way as to provide an opportunity to work part-time and gain work experience along with studies. Additional technical seminars are available for all students, including InDesign, Photoshop, styling and moving image. Language support and academic support are available to all students to help support their academic development.
Students will participate in joint units between courses to familiarize themselves with content outside their discipline and collaborate with new students. You will study fashion communication in a theoretical, cultural, social and business context within the framework of the sections "Culture and History of Fashion".
Students will participate in live industry briefings and knowledge sharing projects throughout their studies. Students will have the opportunity to complete optional short-term employment between the second and final year of the course.
Show more
Hide