What is a pedagogue's role?To develop and maintain a pedagogical project that responds to the circumstances, issues, and ethics of a given place, ped...
What is a pedagogue's role?
To develop and maintain a pedagogical project that responds to the circumstances, issues, and ethics of a given place, pedagogists work with teachers, kids, and families. In particular, pedagogists present contemporary but new notions, ideas, or questions, and then actively monitor the transformations and inventions of thought sparked by these provocations in intimate discussion with teachers, kids, and families.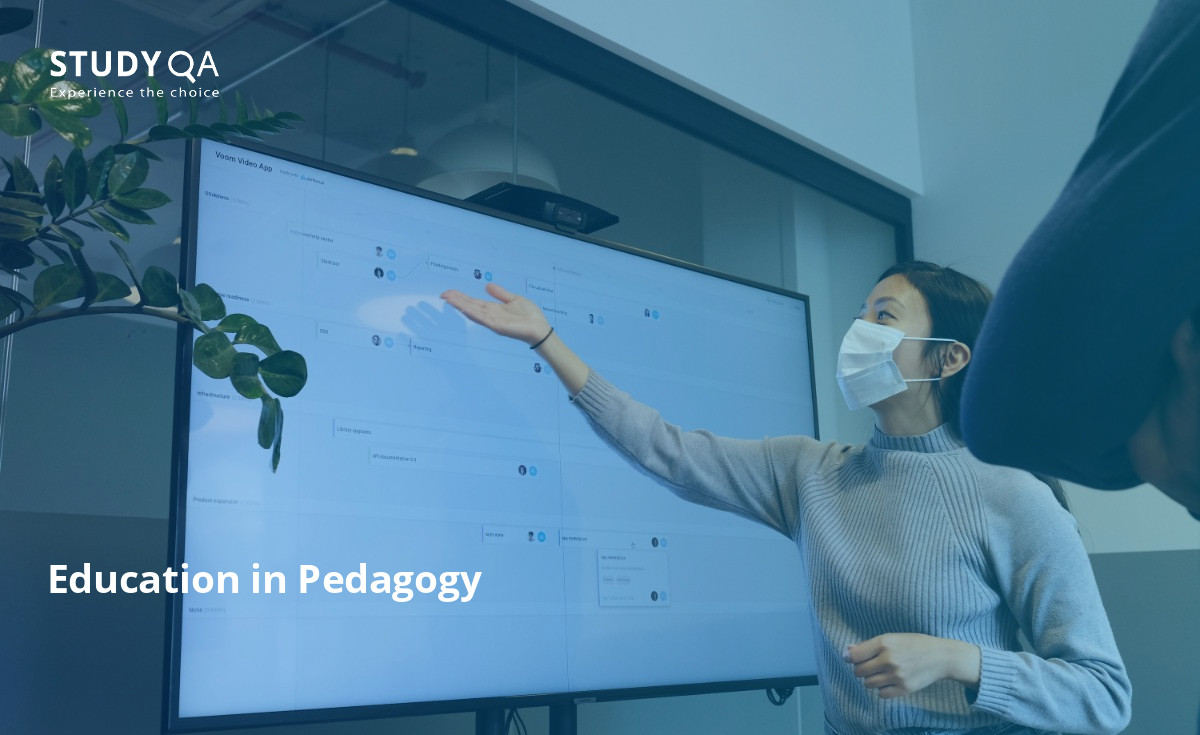 As a result, pedagogists do not serve as an authoritative figure, mentor, or educator. Instead, they collaborate with others to work on a project. Therefore, pedagogists strive to build curriculum-making alternatives. Instead, they emphasize responsibility, reciprocal relationships, contextual politics, and coexisting peacefully in complex environments.
Educational path and Pedagogy degrees
The pedagogue degree is the best option for you if you enjoy learning and teaching. The following courses are required for pedagogy professionals:
Earn a Pedagogy degree.

After obtaining the aforementioned degree, it is advised to pursue a master's degree or other postgraduate coursework to further one's specialization in the field of pedagogy. The individual can then specialize in something like special education or educational motivation.
Generally speaking, pedagogy refers to the science and theory of education. Students who are interested in researching current techniques and creating new teaching methods may want to pursue advanced study in this field. Assessment science, coaching, data analysis, multicultural studies, and subjects related to educational innovation are common courses. Some of these programs may also require students to pursue independent research or an internship. The majority of programs concentrate on various facets of educational practice, from student psychology to societal regulations of schools.
A pedagogy degree demonstrates a dedication to comprehending how people learn, and as such, it may be helpful while looking for teaching positions. Additionally, these degrees may serve as the academic and practical foundation for earning a doctorate.
Some colleges may not have a clear listing of their program's tuition costs on their websites or brochures. The admissions office should be contacted through phone or email in this situation.
Graduates who earn a master's degree in pedagogy may find that they are qualified for a variety of professions in the workforce. Candidates with master's degrees are frequently considered for primary teaching roles up to the college level. A person might work in a company's human resources division, creating training plans and evaluation procedures. Continuing education, most frequently in the form of doctoral studies in education, pedagogy, or related subjects, may be another option for master's graduates. While getting an education is a process, effective research can hasten it.
Show more
Hide
Levels Search
Countries Search
Languages Search
Study type Search