Passion for the written word may inspire people to pursue a degree in Poetry. A degree in Poetry can help people who want to be poets improve their w...
Passion for the written word may inspire people to pursue a degree in Poetry. A degree in Poetry can help people who want to be poets improve their writing abilities and build great portfolios.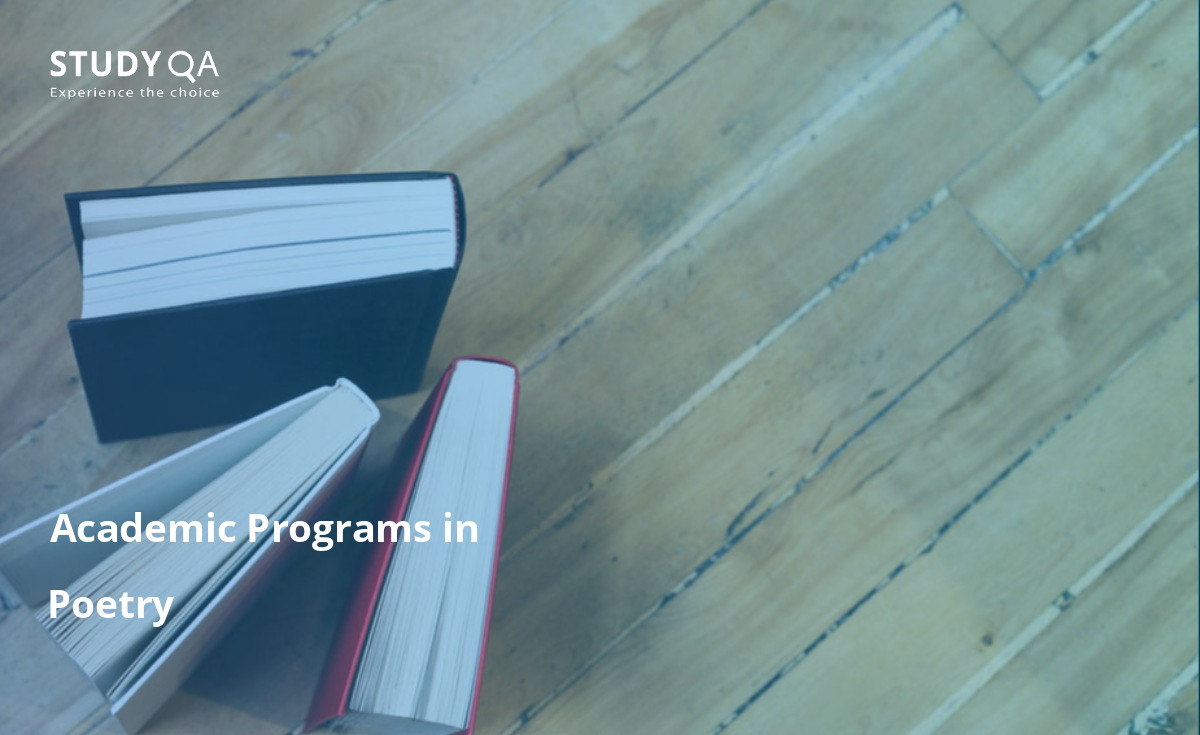 Curriculum
This program's creative-critical intersections make it suited for a new generation of poets and critics alike, building on our long history of creating notable critics and poets. Students will be joining an academic setting with a global reputation for excellence in the analysis, interpretation, and writing of contemporary poetry. There is an opportunity to choose to follow a critical or creative road, or a combination of the two, as a student on an academic degree in Poetry. Students who choose the critical track will enter an academic setting that has a long history of valuing, accepting, and comprehending current poetry critically. The opportunity to collaborate with some of the worldwide most celebrated poets and advance their creative writing.
Academic Degrees in Poetry
Although some universities offer bachelor's or doctorate programs with emphases or specializations in poetry, poetry degree programs are typically offered at the master's degree level. A few Master of Arts (M.A.) programs are also offered, but most master's degree programs that focus primarily on poetry lead to an MFA in writing, creative writing, or English. There may be poetry concentrations available in some of these programs. Bachelor of Arts (B.A.) or Ph.D. in English from a university provides a creative writing concentration if students wish to study poetry at the bachelor or doctoral levels; through this emphasis, enrollment in poetry courses is possible. The creative writing bachelor's or master's degree can be completed online. Some universities also have hybrid MFA programs, which let you enroll in on-campus classes in the summer and take online classes during the regular academic year. The majority of two-year, full-time master's degree programs in English or creative writing have a credit requirement of around 36. With only ten students per year, many institutions opt to keep their writing workshops small and personal. For a master's degree in creative writing, you typically need to have a bachelor's degree and a minimum undergraduate GPA. Many schools additionally request writing samples before granting you admission.
Career after graduation
Graduates of the program have an excellent track record of finding employment in fields like journalism, publishing, arts administration, event planning, media, public relations, teaching, business, and industry. The program has a strong track record of student publishing success and alumni pursuing (supported) PhDs in contemporary poetry or creative writing (poetry). The BLS also mentions that between 2019 and 2029, employment is anticipated to increase by an average of 8% for writers and authors while decreasing by 2% for editors. Due to growing interest and the fact that many businesses that employ writers are being downsized, there will likely be intense competition. According to the BLS, in May 2020, editors had a mean annual compensation of $73,910 while writers and authors made an average of $78,680.
Show more
Hide
Levels Search
Countries Search
Languages Search