Would you like to help design the future of education by becoming a leader in curriculum development? Would you like to create meaningful classroom i...
Would you like to help design the future of education by becoming a leader in curriculum development? Would you like to create meaningful classroom instruction programs that help students in any classroom or academic setting thrive? Curriculum and Instruction is a popular career option for licensed teachers and other working professionals with their degrees.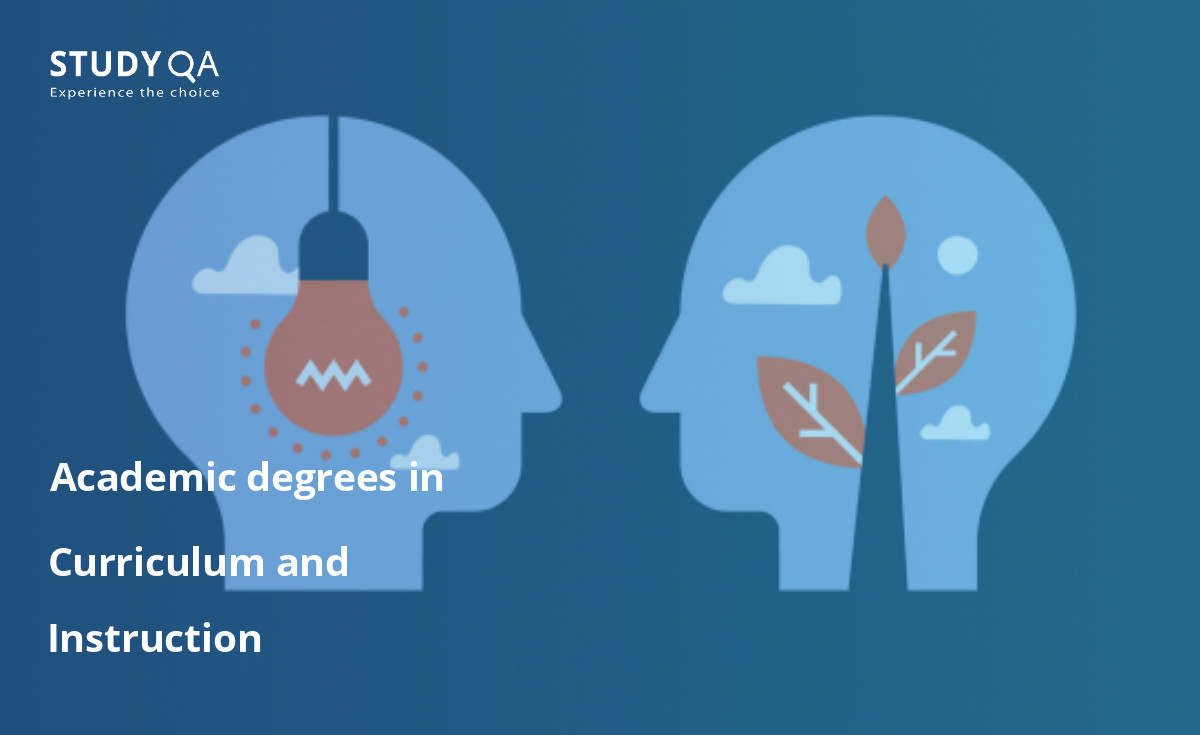 What are curriculum and instruction?
Curriculum and instruction is a field within education that aims to investigate, create, and put into practice curricular modifications that raise student achievement in educational environments. The study is centered on how individuals learn a rapidly expanding area that seeks to enhance curriculum design and teaching techniques in order to change the educational environment.
Incredibly important to the future of our nation's success, curriculum and instruction specialists work in both schools and the corporate sector to improve learning — which results in a well-educated population with superior achievements, goal attainment, and career or life outcomes.
Curriculum and Instruction programs
The Curriculum and Instruction degrees programs are for students who want to pursue advanced studies in effective teaching, educational theories and research, and curriculum design. The goal of courses is to improve fair teaching methods and educational outcomes while offering chances for job advancement.
In the Curriculum and Instruction programs, you'll experience a blend of theory and practice in core courses that emphasize social justice and diversity. You will learn to apply research, theory, and evidence-based practices to improve education. You will have the opportunity to build your teaching field coursework on the basis of your professional needs and strengths.
Learning Outcomes
Students will be able to:
Theoretical understandings and research findings should be developed and used to evaluation, education, and curriculum in schools.

Examine the ways in which the main educational ideologies and historical paradigms have shaped the reform movements, curriculum, and teaching methods of the present.

Determine and critically examine contemporary multicultural concerns and policies in education in the U.S. and throughout the world.

Analyze a curriculum and assessment system to examine how information in their subject area is conceptualized, produced, arranged, and evaluated.

Utilizing the right methods for data collection and analysis, design and carry out an action research project.
The places for work for a curriculum and instruction specialists
The Curriculum and Instruction programs prepare educators and working professionals for increased responsibilities and leadership positions in various education settings in and outside of schools to impact organizational and social change.
To meet the difficulties and job changes of today, the programs provide excellent flexibility and course possibilities. Curriculum, instruction, informal learning settings, social justice, and larger educational policy are among the subjects covered.
Show more
Hide
Levels Search
Countries Search
Languages Search
Study mode Search
Study type Search