What does a musician in an orchestra do?The dream of many classically educated musicians is to obtain a permanent place in an orchestra. Perhaps this...
What does a musician in an orchestra do?
The dream of many classically educated musicians is to obtain a permanent place in an orchestra. Perhaps this is due to the fact that jobs in orchestras offer stability in employment, competitive pay, comprehensive benefits, and the chance to frequently collaborate with other talented musicians. Or maybe it's because the orchestra is one of the only truly pure places of musical worship left in the world. The orchestra evokes a bygone era when art customers would support musicians out of nothing more than a genuine respect for their work, a time when being paid full-time just to play and perform music is an utter rarity. As a result, the sole responsibility of an orchestra member is to proficiently and enthusiastically learn, practice, and perform the orchestra's repertoire.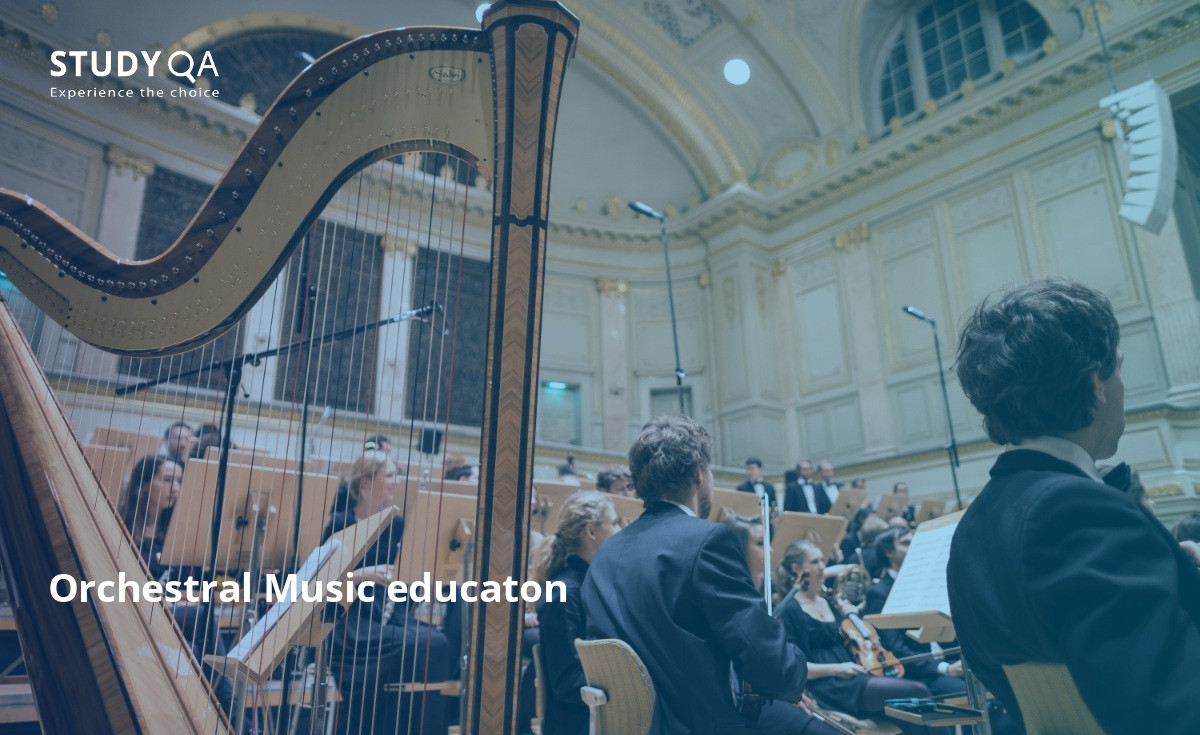 The conductor and music director, the orchestra's concertmaster, and the section leaders are in responsibility of guiding the orchestra's players as they work together to establish cohesiveness and balance within the greater group.
Master's Degree
The ability to pursue more specialized education at a higher level is provided by a master's degree. It is necessary for some occupations and typically expands on the abilities and information gained throughout a bachelor's degree program.
If you're curious what a Master in Orchestral Studies is, it's an advanced degree program that prepares artists for a career as an orchestra musician. The majority of programs place a strong emphasis on developing a musical repertoire, frequently one that is suited to the player's particular instrument. Additionally, orchestral studies allow students the chance to play in nearby orchestras and perhaps tour with an orchestra for a few weeks. Students can get the abilities to engage in artistic performance by completing a master's degree in orchestral studies.
Full-time or part-time master's degrees in orchestral studies can be earned in one and a half to three years, depending on the curriculum. Depending on where the program is delivered, program costs may change.
For orchestral studies master's students, becoming a professional musician in an orchestra is the main career goal. This includes spending one or more seasons practicing, performing, and perhaps even touring with an ensemble. Successful graduates may also be able to work as an orchestra conductor, an instructor, or a tutor for orchestra students thanks to the degree program's specific courses. Numerous graduate programs collaborate with regional organizations to give students the chance to obtain work experience while still pursuing their degrees.
There are master's programs in orchestral studies offered anywhere. Depending on your interest in a specific established professional orchestra, where you choose a curriculum may matter. Find your program below, in the list of universities offering this kind of education.
Show more
Hide
Levels Search
Countries Search
Languages Search