Do you want to make a career in finance? Do you want a career in areas such as trading, quantitative portfolio management, data analytics, risk manag...
Do you want to make a career in finance? Do you want a career in areas such as trading, quantitative portfolio management, data analytics, risk management and academia? In the in Quantitative Finance program, you will gain strong financial and computational skills that will make you sought-after in the global finance sector. Study in a truly international environment and lay the foundation for your career as a future quant.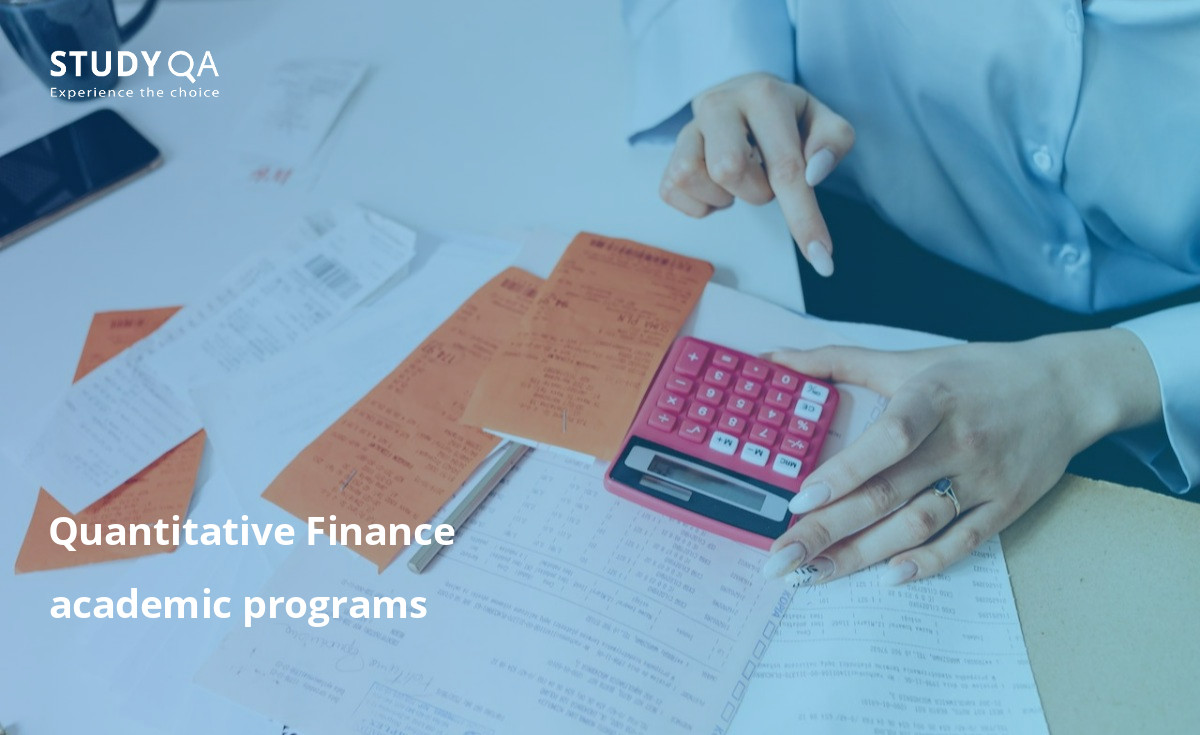 What is Quantitative Finance?
In simple words, Quantitative Finance provides the knowledge required to analyze financial markets and securities. This analysis is basically done by using mathematical models and huge datasets, hence, the specialists in this field are known as quantitative analysts or quants.
Quantitative finance majorly focuses on most frequently traded securities. The very basis of it involves observation and quantitative analysis of market prices (stock prices, exchange rates, interest rates, etc.) over time, along with applying them to stochastic models and deducing results to make security pricing, trading, risk assessment, hedging and many other investment decisions. Hence, the heavy involvement of mathematics and especially stochastic calculus.
Also, a Quant specializes in designing, developing and implementing the algorithm for solving complex financial problems. Let us now move ahead and find out why quantitative finance is important.
Curriculum
The Quantitative Finance major aims to prepare students for a wide range of careers in the financial industry, including quantitative asset management and trading, financial engineering, risk management and applied research. The major places a strong emphasis on financial economics and data analysis, in addition to advanced quantitative and computational methods. It is designed to appeal to students with strong quantitative backgrounds who wish to develop their skills for quantitative applications in finance.
The Quantitative Finance enables you to learn how to design new financial products and gain advanced knowledge of the main theoretical and applied quantitative finance concepts. There is an international and multicultural perspective with a focus on current issues.
Right from the beginning when the program's curriculum design was based on the feedback and input from industry experts, the Program constantly seeks input from senior industry professionals and has maintained its distinctive focus on applied, cutting-edge, quantitative techniques. The emphasis of the current curriculum on AI, ML, FinTech, and Computational Finance reflects this focus.
What will you learn?
The course achieves the ideal balance between financial and computational theory and methodology, thereby enabling graduates to critically analyse and develop financial decision-making and risk management tools but also understand specific quantitative models and strategies applied in financial markets.
1. Acquisition of the theoretical, analytical and practical skills needed to manage portfolios of equity, fixed income and derivative securities and develop the tools for managing corporate financial risk.
2. Assimilation of implementation methods for financial models using various programming languages and the application of critical evaluation techniques to the performance of models.
3. The ability to carry out independent research on the uses of financial models, their implementation and their limitations.
Career prospects
Graduates of the Quantitative Finance track have excellent job prospects at hedge funds and other quantitative trading firms, proprietary trading desks of investment banks, risk management departments and FinTech startups.
Show more
Hide
Levels Search
Countries Search
Languages Search
Study mode Search
Study type Search