Knowledge management is the process of collecting, organizing, distributing, and maintaining information within an organization. Knowledge management...
Knowledge management is the process of collecting, organizing, distributing, and maintaining information within an organization. Knowledge management involves developing methods for collecting and storing data, analyzing it, and then making decisions based on the information. It also involves providing guidance, assistance, and training to help employees access and use the information effectively. The primary goal of knowledge management is to further an organization's efficiency, productivity, and effectiveness. Knowledge management encompasses a range of tools, processes, and technologies, such as enterprise content management, data warehousing, and artificial intelligence, to help an organization maximize its knowledge assets. Additionally, knowledge management can play a critical role in improving customer service, as it seeks to organize relevant customer data and ensure that it is easily retrievable so customer service representatives can quickly respond to customer inquiries.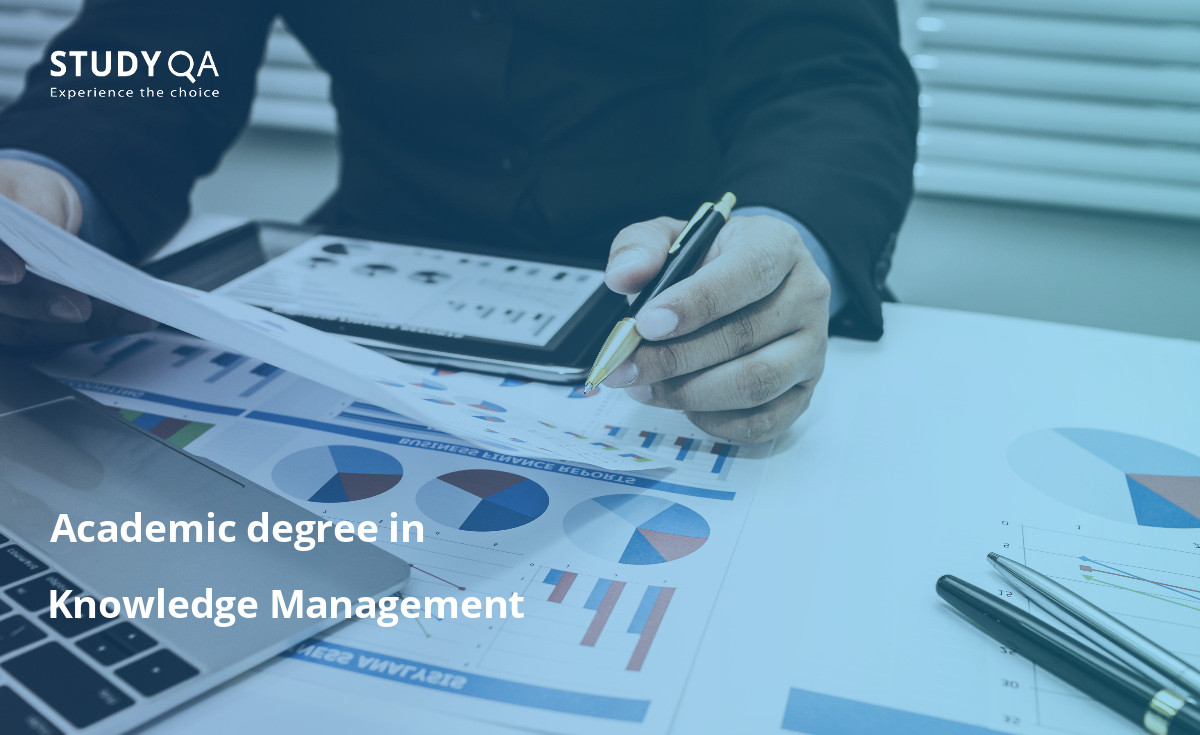 Knowledge Management degree
This type of degree is often housed in information systems or business universities and focuses on teaching students the fundamentals and principles of modern knowledge management. Through courses like organizational learning, data-driven decision-making, information architecture, and more, students will investigate ways to effectively store, share, and use knowledge within their organization. Graduates are prepared to use computer systems, audit processes, and identify new tools to help optimize and streamline knowledge management.
Problem solving is the primary focus of a knowledge management academic degree. Students will learn to analyze the current state of education processes within an organization and develop strategies to improve the systems in place. Additionally, courses will provide insights into the most effective processes to track data, communicate knowledge, and protect intellectual property. With an academic degree in knowledge management, graduates will be prepared to further their careers in the field, as well as teach and research the topic.
In summary, a degree in knowledge management provides a comprehensive overview of the fundamentals of this field. Students will learn how to analyze existing systems, develop strategies for improvement, and optimize the processes used to store and share knowledge. With a degree in this area, graduates will be prepared for a variety of roles in knowledge management and research.
Regular entrance requirements
To apply for a knowledge management degree program, you need to possess a minimum GPA of at least 3.0. Candidates should also have knowledge of or experience with computers and information systems. Additionally, applicants should have excellent writing and communication skills, as well as the ability to think clearly and logically.
Some programs also require at least two years of full-time professional experience related to the field of knowledge management. It is also beneficial to have experience with online databases and content management systems, as well as familiarity with analytics and reporting tools.
The application process for knowledge management degree programs usually requires a completed application form, recent transcripts, two letters of recommendation, a personal statement outlining objectives, and a resume outlining past experience. The personal statement should state a professional goal within the field of knowledge management and outline how specific courses or research opportunities would benefit their training. Look for programs that align with the candidate's professional goals and any specialization within the knowledge management field. Inquire about the program's reputation and any unique research opportunities or internships available.
At StudyQA, we specialize in helping students, professionals, and entrepreneurs around the world find and compare the best programs and universities for academic degrees in knowledge management. Whether you're looking for a bachelor's, master's, or doctoral degree, we have a wide range of colleges and universities to choose from. Our comprehensive database with detailed profile pages and in-depth program information allows you to find the program that's perfect for your needs and budget, so you can spend less time searching and more time learning and growing.
Show more
Hide
Levels Search
Countries Search
Languages Search
Study mode Search
Study type Search