Portuguese, which is spoken on four continents, is the sixth most commonly used language in the world. When you major in Portuguese, you can gain acc...
Portuguese, which is spoken on four continents, is the sixth most commonly used language in the world. When you major in Portuguese, you can gain access to some of the most recent studies in the subject and work with professors who have lived, traveled, and researched in Brazil, Portugal, and Lusophone Africa.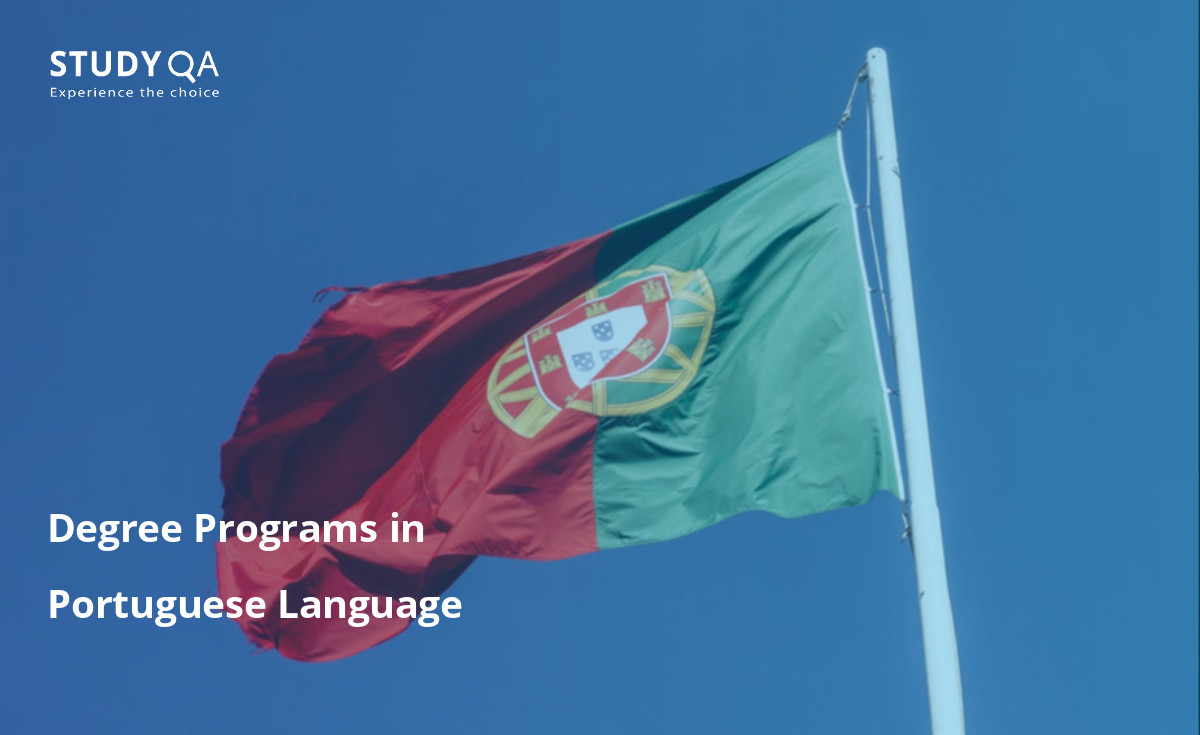 Curriculum
The Portuguese Language is frequently a degree program that places a strong emphasis on learning Portuguese. Students can anticipate taking in-depth language courses that could help them develop their Portuguese communication skills. Communication skills such as reading, writing, and speaking are frequently stressed. In addition to learning vocabulary and grammar, students will usually become familiar with the literature, movies, art, and politics of Brazil and Portugal. A bachelor's degree is typically completed in 4 years, but the length of time may vary based on the program picked and whether a student decides to study full-time or part-time. Certain courses in language, culture, and history as well as the university's general education requirements are part of a bachelor's degree program in Portuguese. Other courses could be those in modern politics, art, and literature. For students trying to pursue a Master's degree, the duration is 1.5 yrs on average. To pursue a Doctorate, 3 to 6 years will be needed depending on the mode of study (full-time/part-time). Although this is frequently the case, other options are available.
Tuition fees
Depending on the program selected, the cost of earning a degree will also vary. It is preferable to gather more information by speaking with each institution directly. However, the majority of the programs are reasonably priced. These courses are offered by all kinds of educational institutions, including colleges and universities around the globe. Since many universities across the country provide this language and cultural degree, you might want to move to one of these Portuguese programs while pondering whether particular regions might be advantageous after graduation. Schools near significant corporate centers, for instance, might be a fantastic fit for employment after graduation. If the school's degree has a focus a student would like to pursue, such as business, education, or sociopolitical, that is worth taking into account as well.
Placement
Portuguese graduates may have a wide range of opportunities for lucrative, fulfilling professions. Opportunities could exist in both the public and private sectors. Advocates for immigrants, community health workers, interpreters, linguists, foreign journalists, relief workers, diplomats, case managers, translators, museum curators, and librarians are among the professions that fall under these categories. Students can tailor their courses to assist them to get ready for the careers they want.
Show more
Hide
Levels Search
Countries Search
Study type Search