Being a teacher is perhaps one of the noblest professions. It requires not only mastery of different subjects but also an innate passion for sharing...
Being a teacher is perhaps one of the noblest professions. It requires not only mastery of different subjects but also an innate passion for sharing knowledge. However, before one can embark on this journey, it is necessary to equip oneself with the technical skills that the industry requires. This is where pursuing an education degree comes in. Education programs prepare aspiring educators for positions in primary, secondary, and tertiary education institutes. Meanwhile, those who find themselves looking for a different career path can find plenty of opportunities in the fields of counseling, administration, and even corporate training. Most professional education degree programs cover core teaching skills, communication skills, analytical abilities, learning theories, and management. On top of that, students in most bachelor-level courses will cover theoretical and practical training. Universities and colleges also offer holistic programs to learn about relevant psychology, sociology, and history topics. Advanced studies in Education will expose you to specializations, such as early childhood education, school administration, or focus on specific subjects.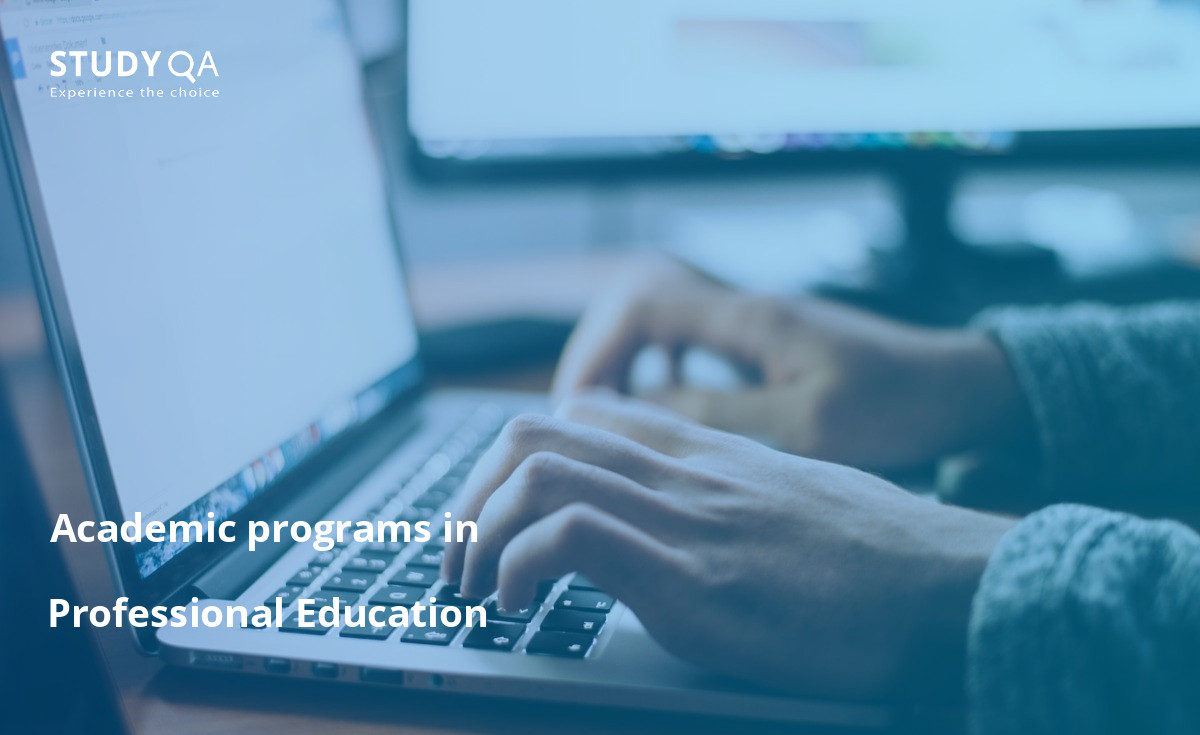 What is an educational program in Professional Education?
Education definition in the dictionary describes it as the study of providing and receiving systematic instruction or teaching. As a study path, it integrates the historical, anthropological, sociological, and economic foundations of Professional Education and psychology as well as human growth.
You will be trained in a set of vital and transferable skills:
Working and communication skills with students

Effective oral and written communications

Know-how in IT

Research and analytical skills

Problem-solving

Collaboration

Self-management

Organization

Time management
What can you do with an education degree?
Teaching is more than just a profession for many. Some may even consider it a calling. And if you believe that you are called to make a difference in students' lives through each stage of their growth, earning a Professional Education degree is a fantastic way to achieve such goals.
A degree in Professional Education helps you prepare for employment in schools and universities as a teacher, administrator, director, and other fulfilling occupations. There are possibilities for educators in public and private school systems from basic Education to tertiary institutions. In fact, in the academic year 2017-2018 alone, there were 3.3 million full-time and part-time traditional public school teachers, about 206,000 public charter school teachers, and around 509,000 private school teachers.
Various degrees may also concentrate on early childhood education, health, physical education, primary, secondary, or secondary Education. You can also focus on teaching a certain subject or area of expertise. An education training also helps you construct programs, prepare lessons, target student learning skills, and build healthy and dynamic learning environments.
What types of jobs are available for Professional Education graduates?
Educators with advanced degrees are well positioned to make valuable contributions within their communities and in the larger educational system. If one chooses a master's degree in education they are able to enhance their skills by focusing on topics such as curriculum development, instruction and learning methodologies. Within the program, students can specialize in subfields such as early childhood education or special education. While graduates may continue to work in school environments, some graduates may consider careers as a curriculum specialists or working within an educational startup.
Show more
Hide
Levels Search
Countries Search
Languages Search
Study mode Search
Study type Search