Ethnic studies is a field of study focused on examining the histories, experiences, cultural practices, and the intersections of race, gender, ethnic...
Ethnic studies is a field of study focused on examining the histories, experiences, cultural practices, and the intersections of race, gender, ethnicity, and sexuality within diverse populations. It is an interdisciplinary field that seeks to deepen understanding of the complexities of race, racism, and power relations. Ethnic studies is concerned with the dynamics of cultural and structural inequality, identity formation, and the current social, political, and economic struggle within racialized communities. It is an area of study that includes both an academic and activist approach to understanding and addressing the unique social, political, and economic challenges faced by the members of these communities.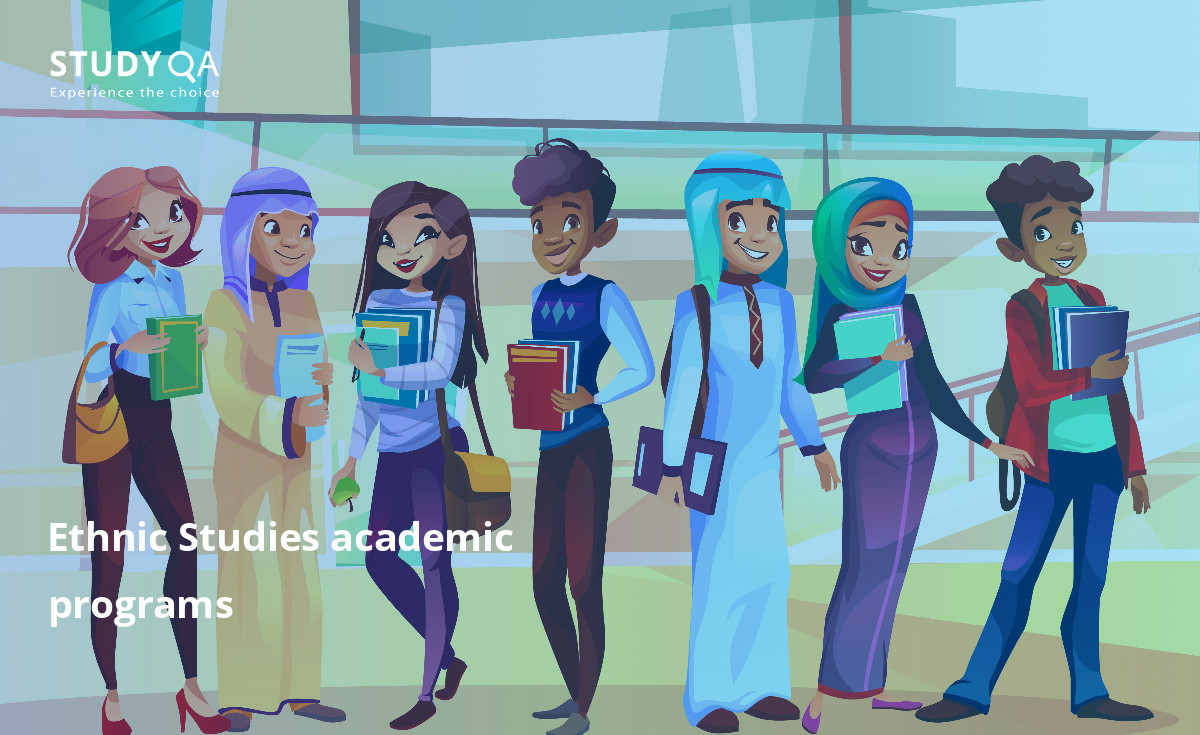 At the core of ethnic studies is the recognition of the histories and contributions of a wide range of ethnic groups and communities, with a focus on not only the collective experiences of non-dominant groups but also on the diverse lived experiences and identities of individuals. This involves exploring the socio-cultural contexts in which identities are formed, how they are constructed, and how they can be challenged.
Ethnic studies is both an academic and a political movement. It seeks to ensure that the experiences and cultures of non-dominant communities are reflected in the mainstream curriculum; this includes exploring social constructions of race and discussing people's multiple layers of identity. It also seeks to create resources that can be used to promote open dialogue, as well as interventions and actions that can reduce structural oppression and work towards social transformation.
About the degree
Courses within ethnic studies programs include history and cultural studies related to the specific ethnic group's culture, literature and art, language, and social and contemporary issues. Ethnic studies programs are interdisciplinary in nature and typically include courses in anthropology, sociology, history, political science, psychology, and literature. In addition to studying specific ethnic groups, an ethnic studies program may also include courses related to gender and sexuality, social justice and progressive social movements, global flows of people and culture, and critical race theory.
In addition to in-depth study of the chosen population, students in ethnic studies programs develop critical thinking, research, writing, and analytical skills that prepare them for further study, advocacy, or careers related to the area of specialization. Professionals with backgrounds in ethnic studies are employed in roles such as academics, educators, multicultural trainers, community organizers, cultural resource specialists, and policy analysts.
Career opportunities
Ethnic studies graduates are prepared to work in a variety of occupations in education, government, non-profits, and business. With traditional career opportunities and roles evolving and changing, as well as more job seekers, graduates of ethnic studies have the potential to make a difference in the fields of education, public policy, community activism, and more.
Education is a primary career field for graduates of ethnic studies programs. Teaching positions may be found in elementary, secondary, and college-level schools, as well as in private and/or public settings. Ethnic studies graduates may also assume roles as administrators within educational institutions, with titles like Director of Diversity Affairs, Commissioner for Equity and Cultural Programs, or Dean of Student Services.
Ethnic studies graduates may also pursue career opportunities in the nonprofit sector. In this field, opportunities exist in a variety of areas, including advocacy, fundraising, and programming to serve disadvantaged and underserved populations. Examples include working as a community outreach coordinator or grants writer for a non-profit or assuming a directorship within a non-profit organization that specializes in civil rights, forgiveness, and social justice issues.
In addition, graduates of ethnic studies programs may pursue career opportunities in government. Examples of jobs may include working in urban affairs or social services. This can include researching legislation, developing initiatives or programs, writing or administering grants, or staffing a position dealing with issues of race and ethnic relations.
The business sector also provides a wide range of opportunities for graduates of ethnic studies. These include roles in marketing, advertising, corporate compliance, and human resources. Some ethnic studies graduates may work to create more inclusive workplaces, while others may become consultants to advise businesses on diversity and equity. Possibilities remain for graduates with a passion for learning, a commitment to social justice, and an understanding of equity and fairness to build rewarding and meaningful career paths.
Show more
Hide
Levels Search
Countries Search
Languages Search
Study type Search