It's amazing how far additional languages ​​can go, especially in a world where global connectivity is often critical to the success of a business or...
It's amazing how far additional languages ​​can go, especially in a world where global connectivity is often critical to the success of a business or organization. For this reason, graduates of foreign languages ​​are constantly in demand in many areas of business life, beyond translation and interpretation, including all elements of business, international cooperation and politics.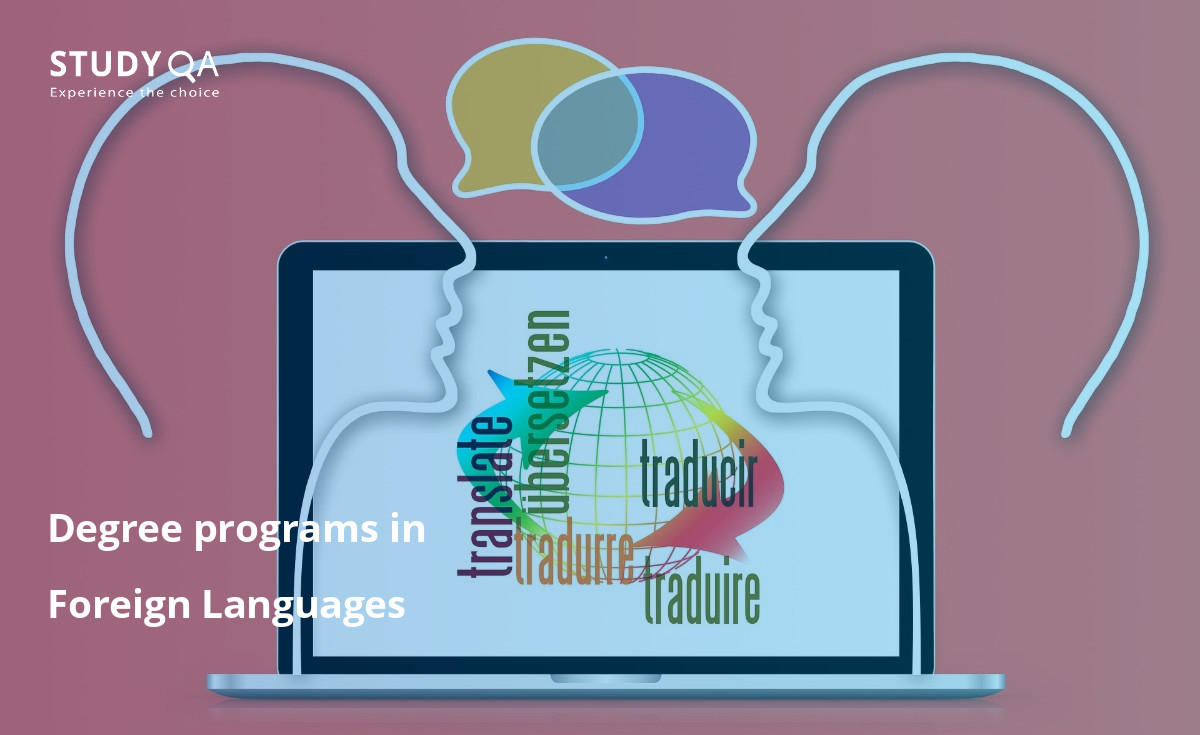 What is a foreign language degree?
A degree in a foreign language is a degree in which the foreign language is the main or major subject. This is a study fund for those who want to work partially or completely in a foreign language or culture. A degree in a foreign language can be a bachelor's, master's or doctoral degree, and the desired field or position of the degree holder determines which degree is required. For example, you can get a bachelor's degree in Portuguese and a doctorate in Russian.
Foreign language programs are provided in a variety of ways. Language lessons for beginners teach vocabulary, pronunciation, verb tenses and sentence structure. You might be given workbook assignments and need to write articles, translate passages, or answer reading comprehension questions.
Many university linguistics departments offer study abroad opportunities, allowing you to fully immerse yourself in the culture of the language you are studying for a semester or longer. Taking an individual course at a language school gives you the opportunity to fully immerse yourself in the language and accelerates the process of understanding.
What Does a Degree in Foreign Languages Cover?
In addition to language studies, undergraduate degree programs include culture, literature and foreign studies. Students learn about the differences in culture, literature, and colonial history between Latin America and Spain through Spanish and other languages spoken in many Countries. If you're studying a classical language like ancient Greek or Latin, you can focus on reading instead of speaking.
You may earn an associate's or bachelor's degree by mastering the spoken and written language, while taking a series of electives and also completing general education courses. General education requirements vary from school to school and subjects can be mathematics, natural sciences, philosophy or art. For example, courses in the French curriculum may include:
Elementary and Intermediate French

French Conversation and Advanced French Conversation

Approaches to French Literature

Nineteenth Century France

Contemporary French Cinema
MA and PhD programs in traditional languages and literature may offer international law or business courses related to the language studied. Many graduate programs offer majors in translation, international studies, comparative literature, or other language education subfields. Advanced degrees often lead to an excellent thesis and dissertations.
What are career options?
People with a foreign language education have many job opportunities. These capabilities include, but are not limited to:
Translator/Interpreter

Foreign News Correspondent

Journalist/Writer

Human Rights Worker

International Relations Specialist

FBI/NSA Agent

Professor

Peace Corps Volunteer.
Show more
Hide
Levels Search
Countries Search
Languages Search
Study mode Search
Study type Search