If you have always wanted to study German and the history of German-speaking European society and culture, then this program is perfect for you. Spec...
If you have always wanted to study German and the history of German-speaking European society and culture, then this program is perfect for you. Specialization in the study of the German language with the help of an integrated curriculum will allow you to explore the vibrant and extensive heritage of German-speaking Europe. You will attend courses in both English and German and will be able, if desired, to take part in student internships at other universities in Germany and Austria.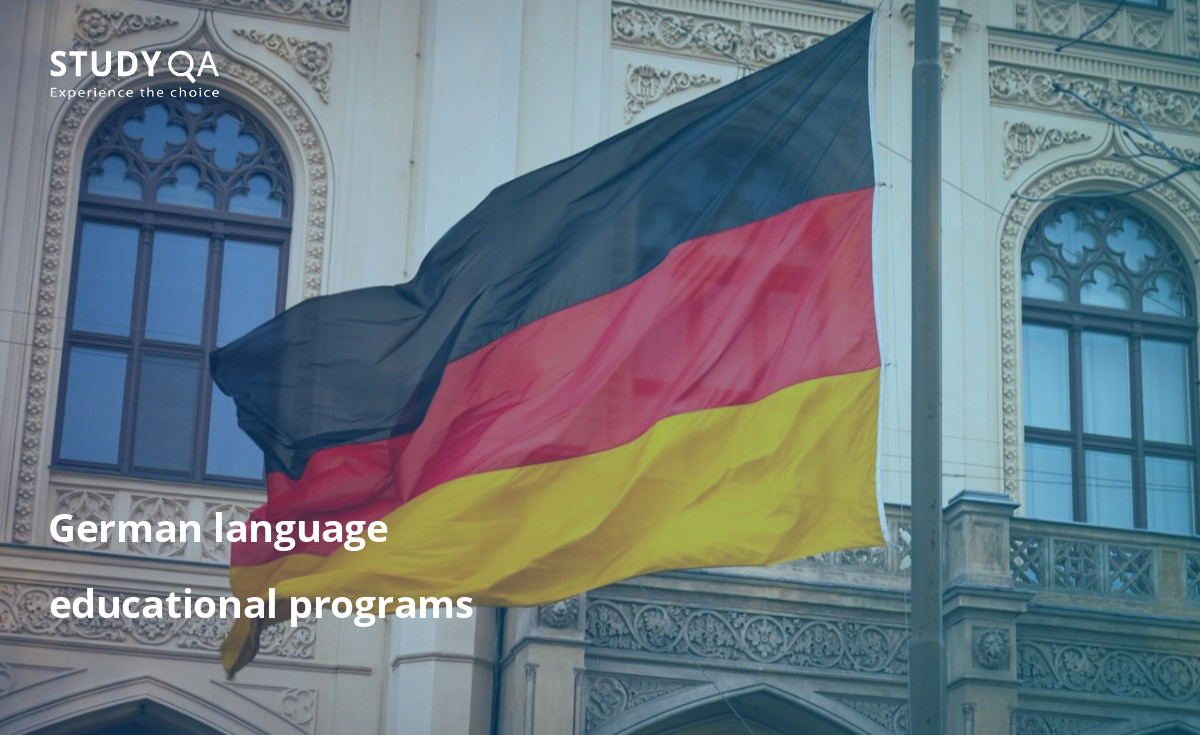 Course content
The German Language Program provides students with entry-level professional qualifications and equips them with the necessary skills to independently solve linguistic, literary, cultural and historical issues and problems. The option of a bachelor's degree program is usually a prerequisite for admission to a master's degree in education. The degree program is divided into an introductory stage (1st and 2nd semesters), an intermediate stage (3rd and 4th semesters), a specialization stage (5th and 6th semesters)
Confirmation of orientation must be provided no later than at the end of the second semester. This will take place during the study period and consists of successfully completing two introductory courses: An Introduction to Modern German Literature and an Introduction to Medieval Studies (Medium-High German). At the introductory stage, all subject units will be given the same attention. At the intermediate stage and the stage of specialization, the study of German linguistics, medieval German philology, modern German literature will be continued on the basis of the basic module. In addition, in the 1st and 2nd courses, students will undergo in-depth training in one of the subject blocks (specializations). In addition, students pursuing a degree in a specialty must enroll in interdisciplinary skills courses at the introductory and intermediate stages.
In the Bachelor's degree program, knowledge of Latin is required as a 50% specialty. The relevant documentation must be submitted no later than the end of the fourth semester of study. In addition, it is necessary to submit documents confirming knowledge of two additional modern foreign languages. Students studying German get ample opportunities for practical experience and personal growth in a favorable environment.
The confidence they gain through these practices allows them to excel in a variety of fields. Many of our graduates use their advanced German language proficiency to embark on a career that leverages their linguistic skills and cultural competence. Others use the skills they have acquired in demand — interpretation and analysis, critical thinking and solving complex problems — to pursue careers in business, law, international relations, marketing, finance, technology and education. To help students see the world of opportunities that open up with their diploma, we regularly sponsor dinners and events with graduates dedicated to career mentoring.
Show more
Hide
Levels Search
Countries Search
Languages Search
Study type Search