Throughout history, people have examined how people behave. These studies are continually developing along with alterations in technology and culture...
Throughout history, people have examined how people behave. These studies are continually developing along with alterations in technology and culture, much like people themselves. Our perception of ourselves is influenced by those who work in the vast domains of behavioral science and psychology. Human behavior and psychology experts have an impact on a variety of fields. But there are important distinctions between psychology and behavioral science.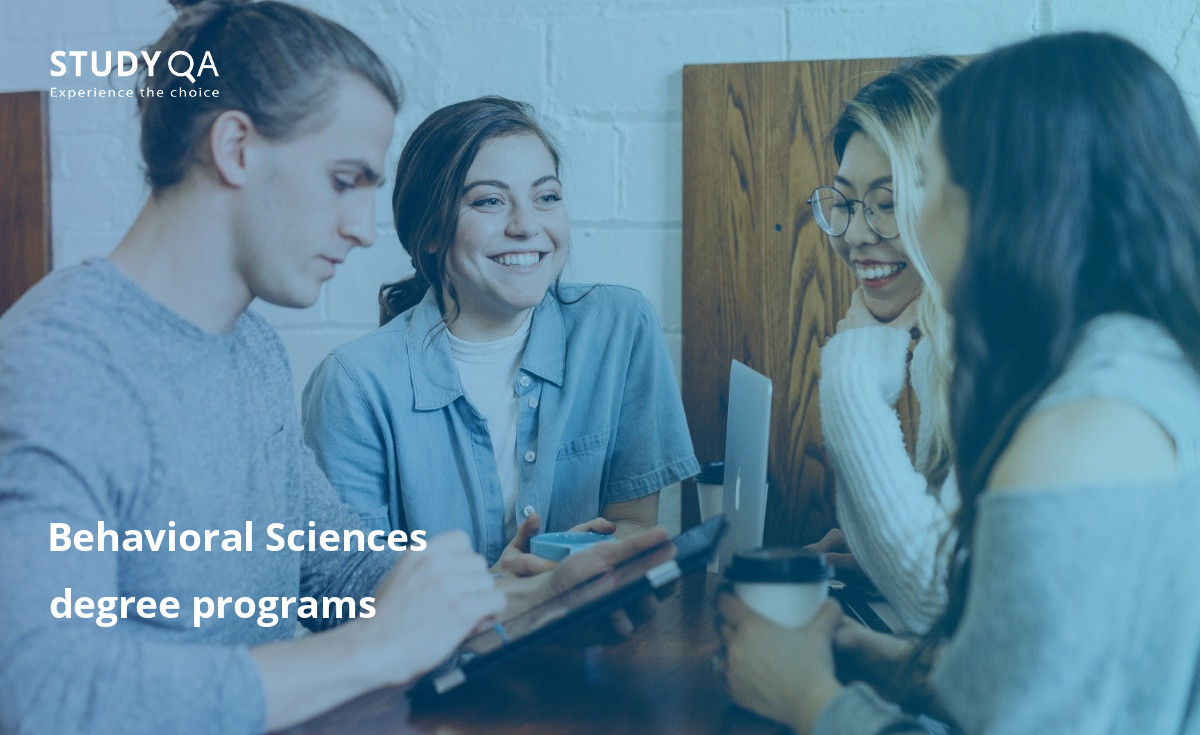 What Is a Degree in Behavioral Science?
A degree in behavioral science offers an integrative method of examining human behavior. It investigates and examines human behaviors, routines, and intents using cognitive science, psychology, sociology, anthropology, and even artificial intelligence. Social sciences and neuroscience are both applied in this subject. Social sciences examine the effects of language, culture, communication, and the environment.
What Do Graduates With Behavioral Science Degrees Do?
With a degree in behavioral science, you can develop the knowledge and abilities to guide people in understanding their own behavior, the behavior of their peers, or, in the business world, the behavior of customers. These abilities can be put to use in the management of human resources, social issues, and local communities, among other fields. Some graduates go into business and use their knowledge of customer behavior to generate new products or construct marketing plans.
Health service manager and social services manager are two examples of behavioral science occupations that call for a bachelor's degree or higher. Corporate coach, behavioral scientist, and behavioral science researcher are further employment possibilities; these positions frequently call for advanced degrees as well as additional education and training.
Corporate coaches, also referred to as executive coaches, work with executives or other leaders to help them define goals, enhance self-awareness, and advance professionally. Instead of offering advice in the manner of a therapist or consultant, they generally ask clarifying questions to assist leaders in coming up with their own solutions.

Behavioral scientists: These experts work in industries including law enforcement and social services, and their diverse duties can include looking into problems with public health or creating educational materials. By studying data and seeing patterns that address the root problem, a behavioral scientist, for instance, can devise a strategy to lessen the risk of recurrent crimes, drug usage, or another particular issue within a community.

Behavioral Science Researchers: These experts carry out behavioral research investigations at academic institutions, medical centers, and private businesses. They use the results of statistical tests to interpret and analyze data, choose wisely how to collect, screen, and prepare data, and create journal papers or oral presentations to publish and disseminate findings.
Skills Acquired Through a Degree in Behavioral Science
Graduates with a behavioral science degree might strengthen their analytical abilities, which are crucial for correctly deciphering a person's behavioral patterns. Additionally, degree holders have strong communication skills that allow them to express their professional findings clearly and effectively. A degree in behavioral science can also assist students in acquiring abilities that will enable them to succeed in team settings, such as project management.
How to Get a Degree in Behavioral Science
Coursework for behavioral science degrees frequently covers a range of health-related topics, including psychology, sociology, and physiology. They could also consist of other classes like statistics, which can enhance a student's range of analytical abilities. After completing this program and earning a bachelor's degree, graduates can start looking for entry-level positions in the behavioral science industry. Additionally, they might utilize the degree as a stepping stone to seek advanced behavioral science degrees.
Show more
Hide
Levels Search
Countries Search
Languages Search
Study mode Search
Study type Search