Degrees in Fine Arts field will help creative and motivated people reach their potential. A bachelor's degree in this field can help you find the mos...
Degrees in Fine Arts field will help creative and motivated people reach their potential. A bachelor's degree in this field can help you find the most appropriate majors and specializations. The most common ones include visual arts, theater, music, and writing. Fine Arts seems simple and straightforward, but in fact education in this field contains many nuances. Let's find out what this field consists of and what kind of specialists it requires.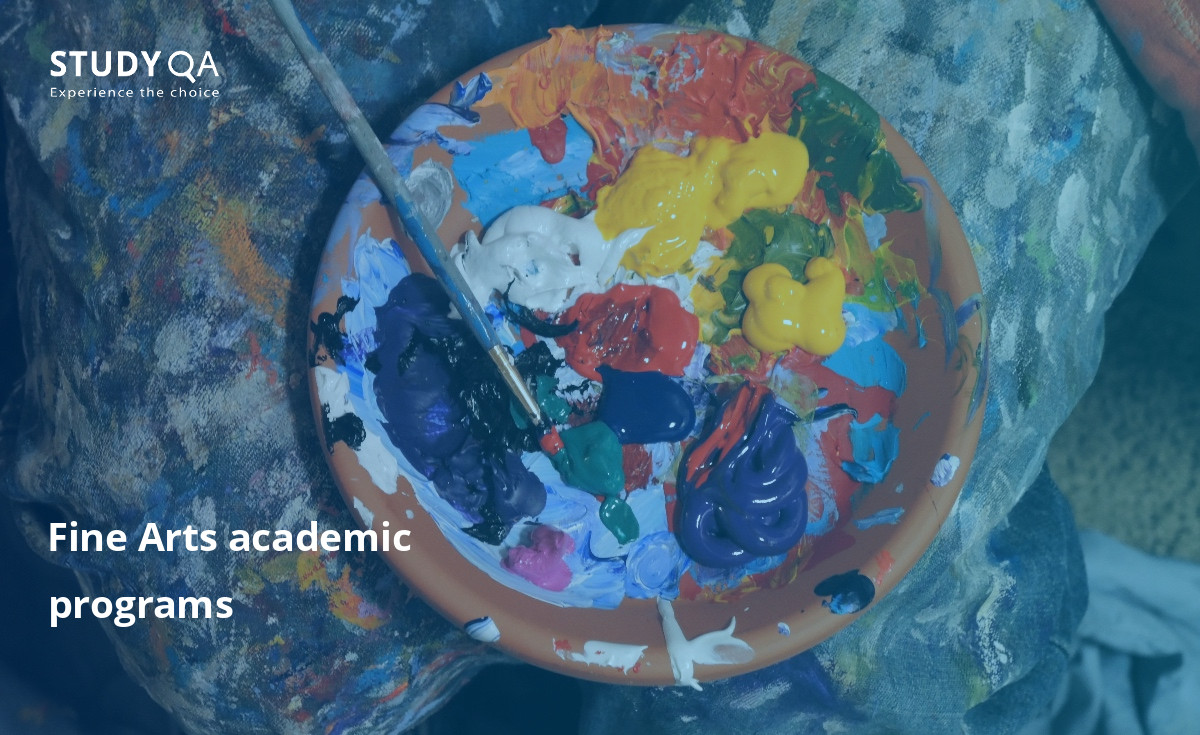 A Bachelor of Fine Arts (BFA) is a degree that teaches history, methodology and required skills. The degree is based on five categories, which include visual arts, dance, film, photography, theater and creative writing. Bachelor degree of Fine Arts differs significantly from Bachelor of Arts (BA) or Bachelor of Liberal Arts (BLA) because it does not include science, humanities, or languages.
For this reason, earning a degree in fine arts involves doing a lot of hands-on studio work. Students rarely attend traditional lectures or seminars because Fine Arts courses can take two-thirds of an educational course. The rest of the student's time is spent studying history, math, and science. In addition, students need to choose a major. Universities offer a wide range of majors: acting, musical theater, ceramics, computer animation, creative writing, dance, sculpture and painting.
Various universities around the world offer the opportunity to study the following programs:
Film Arts,

Animation,

Visual effects,

Studio art,

Ceramics

Entertainment design

Environment and character design

Game design

Digital Arts

Creative Arts

Graphic design

Interior design

Arts and design

3D studies

Enamel work

Metalwork

Furniture design

Mosaics

Fashion design

Cartooning
Fine Arts bachelor's degree in theater and dance
Theater and dance programs teach theater acting, stage management, ballet or contemporary dance. However, programs are not the same at all universities. Some programs allow students to work only with professors with professional experience. Some programs, however, form «self-directed» groups to teach students independence and creativity. Both skills are vital in choreography and directing.
Theater and dance programs also offer specializations such as:
Dance

Theater

Performing Arts

Acting

Drama

Ballet

Modern dance

Jazz

Ethnic dance

Folk dance

Dance technique

Choreography

History of dance

Directing

Technical theater

Stage management

Entertainment technology

Cinema

Theater education

Fine Arts bachelor's degree in music
Music programs create future instrumentalists, composers, and teachers. Such programs offer the following specializations:
Music

Composition

Music theater

Music theory

Instrumental performance

Vocal performance

Music education

Music history

Music performance

Strings

Woodwinds

Brass

Piano

Voice
Fine Arts bachelor's degree in film and photography
Film and photography programs teach the history of film and the basics of filmmaking, which are combined with the visual or digital arts. The educational process also takes place mostly in the studio. Students study only the history and methodology of their specialty in classrooms.
While in this program, students can devote their time to the following specializations:
Film

Photography

Film history

Foundation studio

Film making

Film and media

Media and performance production

Film production

New media

Television production

Motion pictures

Cinematic and media arts

Digital film

Cinematography
Fine Arts bachelor's degree in creative writing
While in the creative writing program, students will take classes in literature, playwriting, copywriting and media writing. Here are some of the specializations:
Creative writing

Poetry

Story writing

Dramatic writing

Professional writing

Popular fiction

Writing and editing

Writing and literature
Show more
Hide
Levels Search
Countries Search
Languages Search
Study mode Search
Study type Search