Becoming a project manager will generally mean having the right experience, skills, and expertise to get the job. For some, that might mean getting a...
Becoming a project manager will generally mean having the right experience, skills, and expertise to get the job. For some, that might mean getting a degree to sharpen your leadership skills and business acumen, while for others it might mean working your way up from a more entry-level position on a team.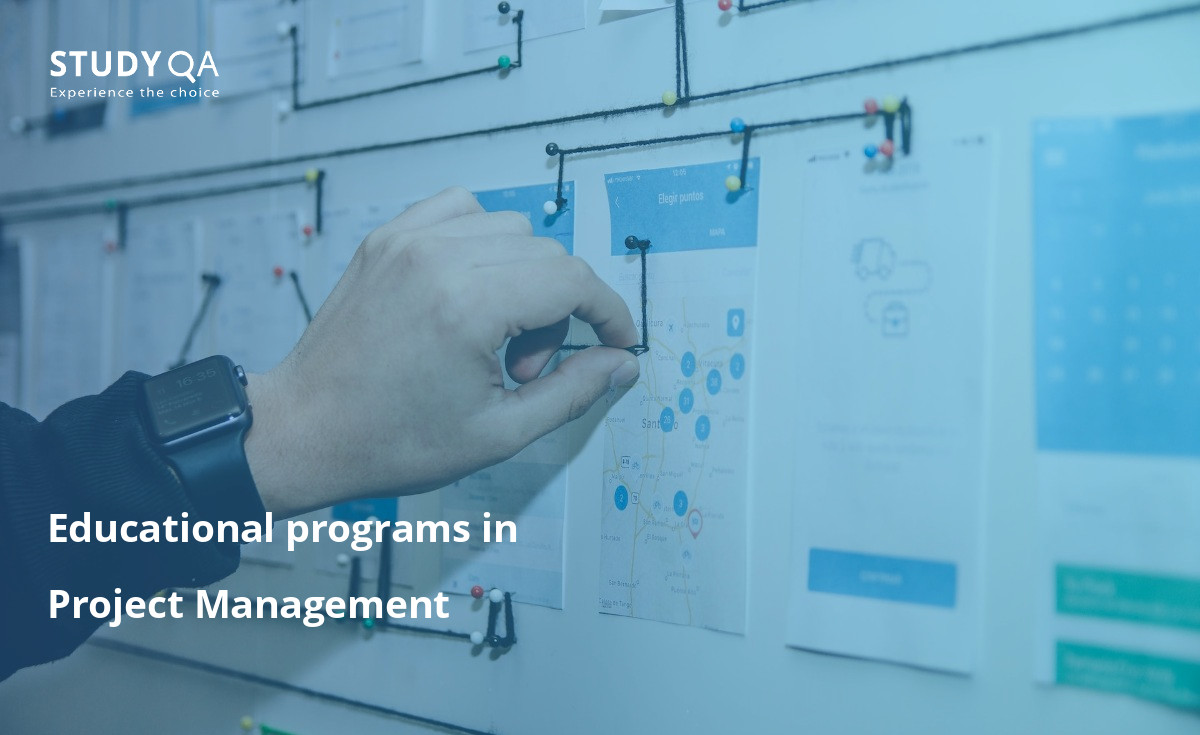 What is an educational program in Project Management?
Project Management is an essential aspect of conducting business. Project Management teaches you how to be responsible for projects and strategies within an organisation. You will learn how to plan, meet deadlines, manage budgets, and achieve the objectives set by the company.
Future project managers will develop their skills and knowledge during classes like Leadership, Project Management Tools, Commercial Economics, Risk and Value, Decision Making, Accounting for Projects, Resource Management, Business Ethics, Information Systems, etc.
One of the most important skills you will learn during a Project Management degree is risk management. It focuses on discovering all possible liabilities and difficulties that may occur during the project. It is then up to you to find the best solutions to avoid these obstacles and make sure the project progresses at a steady pace without exceeding the allocated budget and resources.
What does an educational program in Project Management cover?
Key aspects of Project Management are discovering and arguing their effectiveness, defining the requirements and resources needed, receiving approval, monitoring the progress, and implementing feedback from other stakeholders. After a project is completed, you'll also have to analyse the results, draw conclusions, and learn from the mistakes.
Students who graduate with degrees in Project Management find job opportunities as project coordinators, project analysts, industrial production managers, administrative managers, and quality experts.
A project management degree can help you develop the skills that may prepare you to lead your team well and ensure that each project finishes successfully. A project management degree may teach you to:
Put together a task force

Obtain materials

Make a proposal

Manage your time well

Minimize safety risks

Be a strong communicator

Work well with others

Set and work within a budget

Solve unexpected problems
You may learn that essential list of skills through classes like:
Business Finance

Business Information Technology

Foundations of Project Management

International Business and Project Management

Leading Global Projects

Business Law

Supply Chain Management

Management of Service Operations

Marketing

Organizational Fundamentals
What types of jobs are available for Project Management graduates?
The type of career you pursue with a degree in project management is up to you.
There are project manager jobs available in:
Architecture

Business Administration

Construction

Engineering

Health Care

Information Technology

Operations

Software Development

Supply Chain Management

Telecommunications
Every industry needs project managers. Each industry will also have different salary ranges. A multi-billion dollar company will often pay you more than a small, not-for-profit. That's generally the case with any of the business degree programs.
Show more
Hide
Levels Search
Countries Search
Languages Search
Study mode Search
Study type Search