The information and abilities required to co-create a more resilient, ecologically conscious, and inclusive economy will be provided to the next gene...
The information and abilities required to co-create a more resilient, ecologically conscious, and inclusive economy will be provided to the next generation of entrepreneurs and intrapreneurs via sustainable management. Programs participants will learn how to manage teams from many disciplines and resolve challenging issues in businesses, start-ups, and NGOs. Graduates will be equipped to conduct business in a way that benefits their companies, the environment, and society at large. This will be true whether they work for an organization or are self-employed.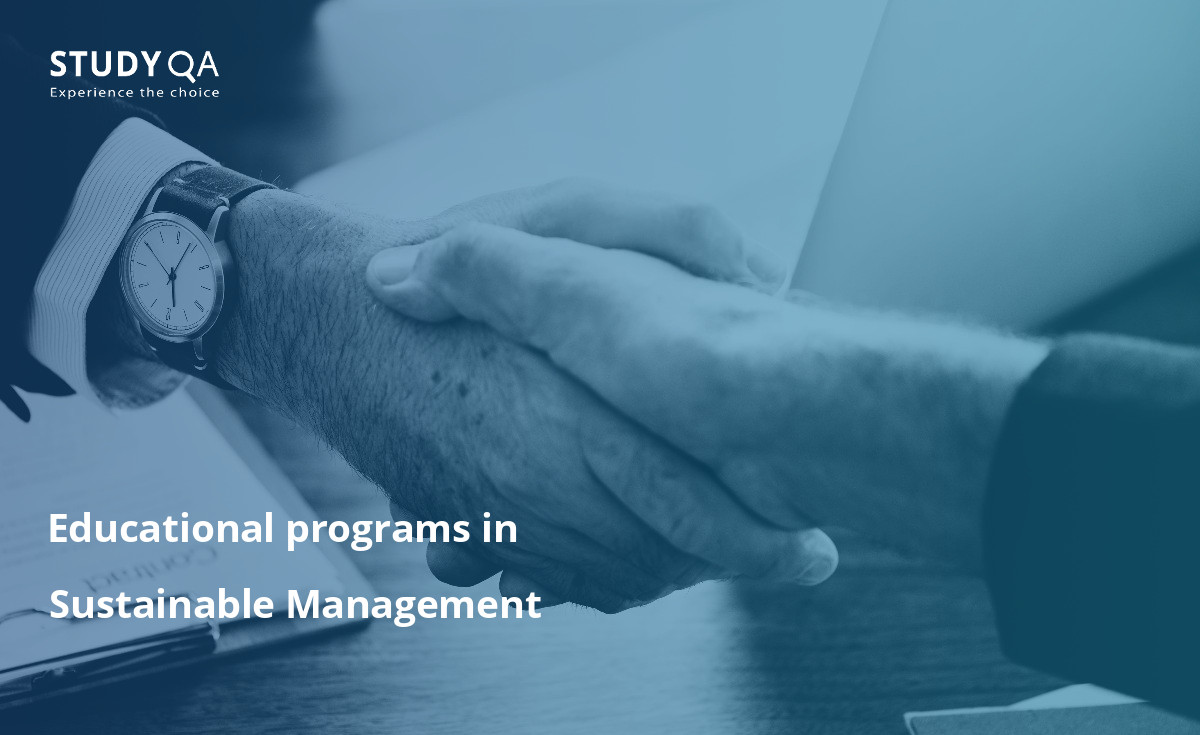 What is meant by sustainable management?
Since it is crucial to effectively preserving the standard of living on our planet, sustainable management is required. The term "sustainable management" refers to the practice of managing businesses, agriculture, society, the environment, and one's personal life in a way that benefits both the present and the future generations.
You may use sustainable management in every area of your life. For instance, the community needs sustainable management because sustainable management is necessary for the community to develop. If forests and other natural resources are to be exploited by current and future generations, sustainable management is necessary. Sustainable management is equally necessary for our daily lives.
Why choose Sustainable Management programs?
As humans, we are still heavily dependent on natural resources for our activities, work, and survival. However, their massive use leads to exhaustion and has irreversible negative consequences for our climate and the well-being of our planet.
To avoid disastrous consequences for our society, you must focus on a more sustainable future by drastically reducing need for natural resources and moving towards a circular economy. The multidisciplinary approach is the alliance's key strength, helping students to move beyond the traditionally discipline-based management framework.
Programs Overview
Sustainable Management programs are aimed at students who want to contribute to the design of the solutions needed for a transformation to more sustainable and just societies. During this Master's programs, you will learn how to analyze processes of change, considering both short- and long-term aspects across local and global levels.
The fundamentals of sustainability, carbon management, environmental business strategy, project execution, environmental legislation and policy, compliance management systems, and climate change risk-reduction tactics are covered in programs in sustainable management. Discover how to create and execute sustainable practices in the public and private sectors in a way that is both cost-effective and compliant with environmental requirements. Take the classes that will improve your knowledge and abilities in the areas that correspond to your job goals.
Programs are designed to develop your self-awareness, intercultural skills, conflict resolution and creative thinking, as well as numerous networking opportunities with global companies and international organizations.
Show more
Hide
Levels Search
Countries Search
Languages Search
Study mode Search
Study type Search